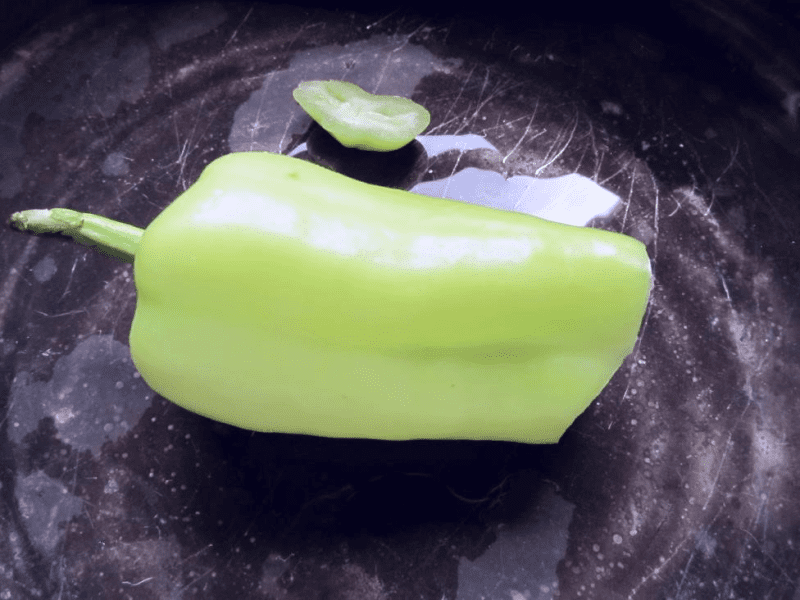 This summer The Deer Hunter and I found a new favorite sweet pepper to grow-Gypsy Peppers.
B. Ruth, Blind Pig reader, attended my Celebration of Appalachia last May-and she came bearing gifts!
B.Ruth brought me a little packet of Gypsy Pepper plants-if I remember correctly there was six. I shared 2 with Granny and that left us with 4 to try.
Those 4 plants have produced boo-coos of peppers. There are so many peppers the plants begin to droop over if you don't pick them ever few days. They are tasty peppers too.
We've eaten them raw, diced them and put them in the freezer for future use-and I've even roasted some of them to use in my favorite Red Pepper Roast Soup (I don't think the soup will notice they're not red do you?).
I believe Gypsy Peppers are hybrids, B.Ruth can correct me if I'm wrong, since that is the case-I'm hoping I can find the plants for sale in my area come next spring.
Ever grown Gypsy Peppers?
Tipper
p.s. THANK YOU B.RUTH!