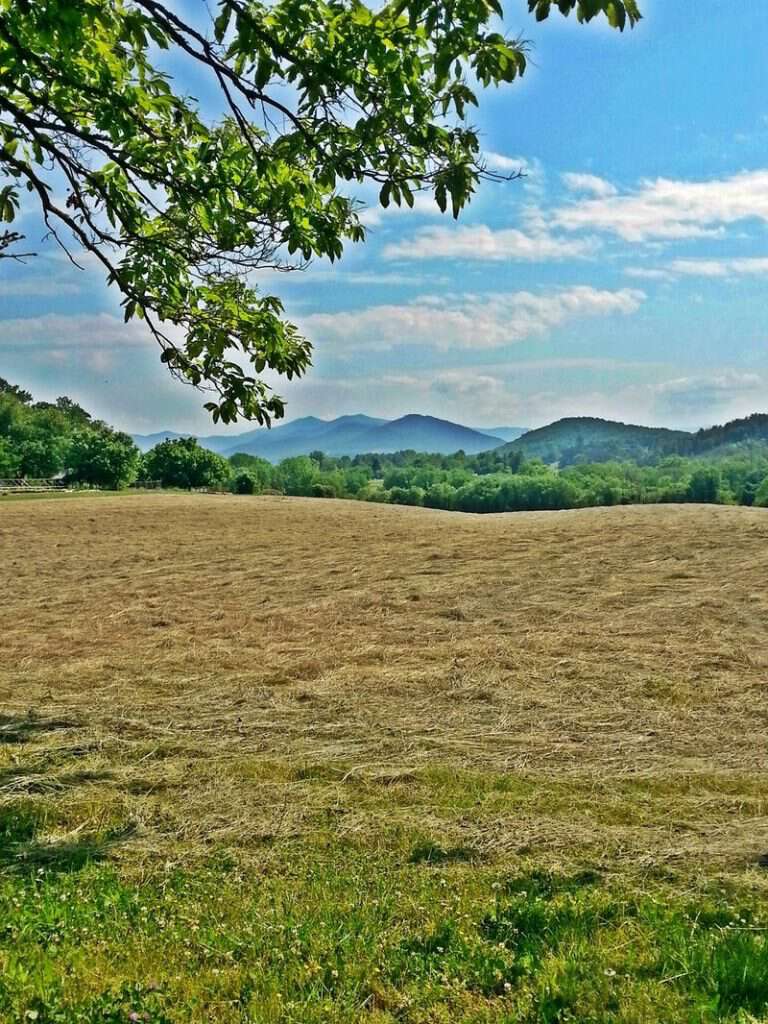 It's hay cutting time in Southern Appalachia. Over the last two weeks I've watched the hay mature and ripen in the field and thought how beautiful it was as I drove to and fro about my day.
Folks here usually get two cuttings of hay during the summer, if the weather shines down upon their fields in a good way they might get three cuttings.
When Pap was a boy they cut hay by hand. He told me they only cut hay once a summer in those days because it took so long to do the work by hand. As time went by and things advanced in the mountains of western NC Pap's family used a cutting machine that was pulled by a team of horses to cut hay. Pap said when that happened they thought they had hit the big time. Cutting hay with a machine and horses was easier and it was so much faster than cutting by hand.
A rake behind a horse was used to pile the hay and pitchforks were used to throw it on the back of a wagon. If you were lucky enough to have a big barn, Pap said you stored the hay in the loft.
Folks that didn't have a barn, would cut a small tree, four or five inches thick, and cut the limbs down to where they were short and stubby. The tree was placed in the ground and the hay was thrown around it into a pile of sorts. Pap said the hay actually lasted pretty good with the tree method, not as good as inside a barn, but good enough to provide for the animals.
Tipper
Appalachia Through My Eyes – A series of photographs from my life in Southern Appalachia.
Subscribe for FREE and get a daily dose of Appalachia in your inbox