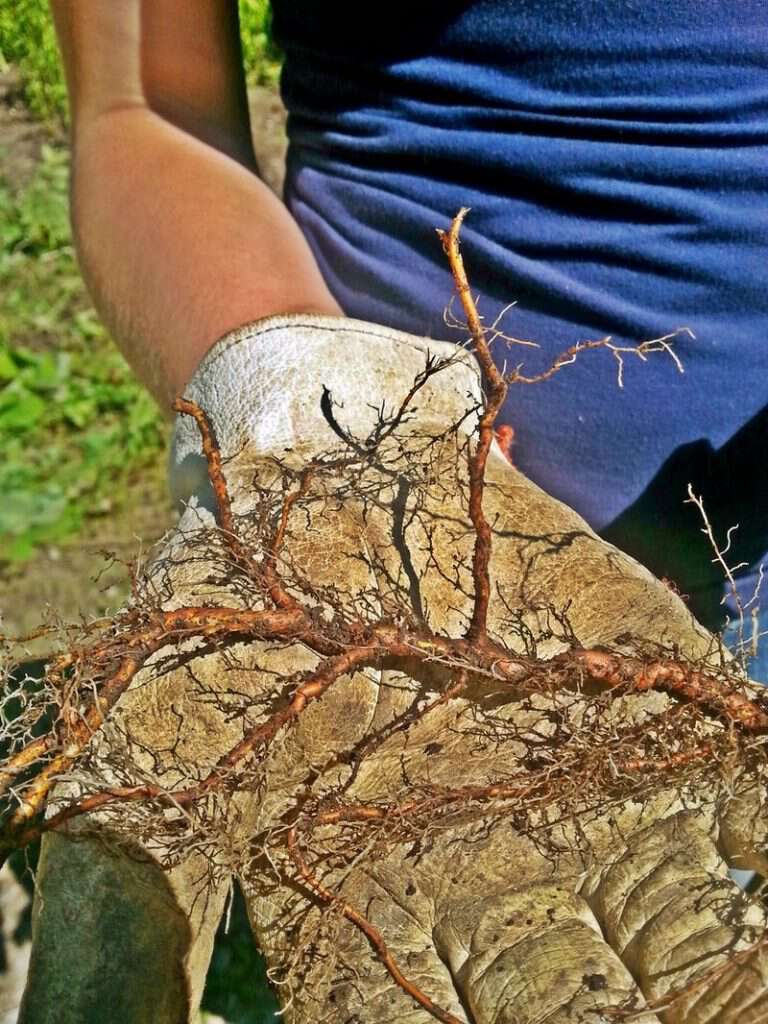 On my 5 Things post earlier this week Cheryl Soehl asked about starting roses in her comment:
Now, I have a question. When you "start" a rose, I am guessing this is a cutting. How do you encourage the roots — in water? in soil?
I replied back to Cheryl and explained my old pink rose grows so wide that it is pretty easy to dig a rooted piece from around the edge to start a new plant. Granny taught me to root things in water like Cheryl mentioned-and it really does work for lots of things, but I've never tried rooting a rose cane in water.
Blind Pig reader, Jim Casada, shared the following information for Cheryl to try.
Tipper—Although I've never tried it, you might want to pass on to Ms. Soehl (think that was the name) how Momma rooted roses. She would wait until a killing frost in the fall then cut decent-sized canes and (say a quarter of an inch thick) and then cut away a 6-8" section. She would put about half the cane in rich soil outside and cover it with a quart Mason jar upside down, pushing the jar maybe an inch into the ground. That's it. She'd just let it sit there all winter and wait until early spring to watch for any sign of leaves sprouting. It was in effect a tiny greenhouse. Not every cane rooted but she had good luck.

If it is a rambling rose, and I think it is, you can also root, rather easily, by bending down a runner and covering it with 3-4 inches of dirt in the middle, leaving the cane exposed on both ends. It will root in a summer and can be cut away and transplanted after a killing frost.
If you have a different rooting method that's worked for you please leave a comment and tell us about it.
Tipper