Today's guest poem was written by Don Casada.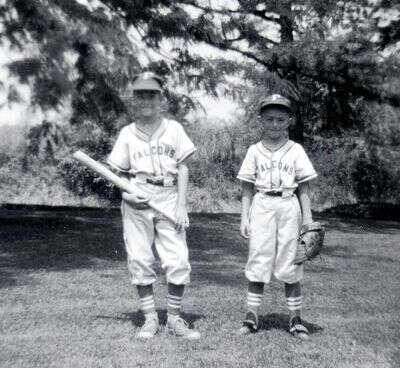 Where I Come From written by Don Casada
Mama served dinner right at 12 o'clock,
We had supper at the end of the day.
One packed up, another did the washing
And a third-un dried and put things away.
Just a flying down a broom sage hillside
On a flattened-out cardboard box;
Sewed on patches on blue jean knees,
Sharing the measles and the chicken pox.
I mowed grass for a dollar an hour
And trimmed hedges for the same rate of pay.
But if things cost what they did back then,
Why, I believe I'd still do it today.
A speckled ball from the bubble gum machine
Brought a nickel and a snaggle-thoothed grin
A big Baby Ruth would cost you a dime
As did a Dixie Cola way back then.
And it was only a dime to see a Western Show
At the GEM, come Saturday afternoon,
With Gene and Roy and Colonel Tim McCoy.
The Three Stooges and a Looney Tune.
We burned paper trash in an open-topped drum,
With an air hole cut out in the bottom.
A soft drink bottle was worth a full penny.
So you carried them back where you got 'em.
Golf was played on a sand green course.
The club house was a tin-roofed hut.
Britt McCraken held, then broke a mighty wind,
And Jack Williams missed a little gimme putt.
Corn, tomatoes, and green beans from the garden,
The smell of mint from the patch out back.
Watching Sir Arthur make his daily rounds
Over his shoulder, that burlap tow sack.
Throwing pebbles off and runners out
At the diamond down below town,
No rosin bags, just dust and spit;
"Come on boys, let's bat around."


It was Roger and Mickey and Whitey;
Stan the Man, Hank, and Say Hey, too.
The name Orlando meant Cepada,
Ernie said "Hey! Let's play two!"
A hot summer day and a cool swimming hole
On Deep Creek – up at Big Rock.
The Wood-Turning whistle blowing quitting time,
Hours chimed on the courthouse clock.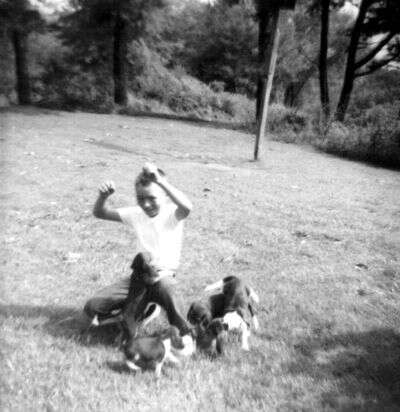 When it came to running rabbits,
Ol' Chip was the finest dog around
But it was our tears that did all the running
When Daddy finally had to put him down.
It's thoughts like these that pass through my
mind,
When I consider where I come from.
And I thank the Lord for the time and the place,
And that I can still call this my home.
---------------------------

I hope you enjoyed Don's poem as much as I did!
Tipper