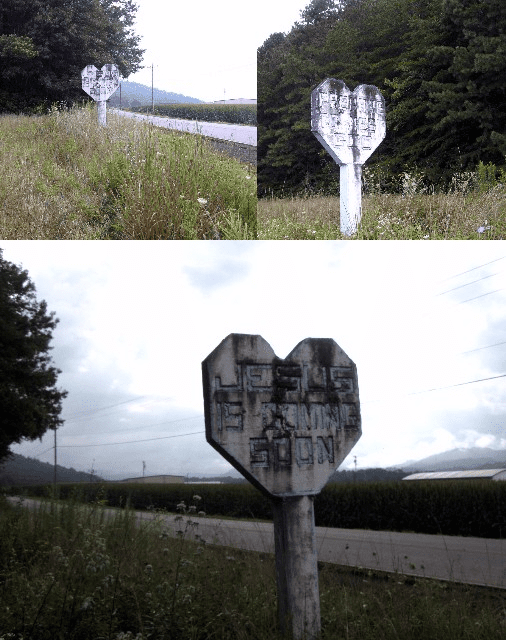 Photos by Pat Shumway
A few weeks ago, Blind Pig reader Pat Shumway sent me the photos above of a Harrison Mayes Cross that's along the old road between Marble and Andrews NC. You can see the top of the Western Carolina Regional Airport buildings in the background of the lower photo.
Back in 2011 when I wrote about Harrison Mayes I was thinking there was another one of his pieces somewhere close to Marble but never got around to hunting it down-thanks to Pat I don't have too.
If you missed my post on Harrison Mayes go here to read it. Pat said she had seen an episode of the tv show American Pickers where the guys came across one of Harrison Mayes messages in a bottle.
Tipper
p.s. THANK YOU Pat : )
Appalachia Through My Eyes – A series of photographs from my life in Southern Appalachia.