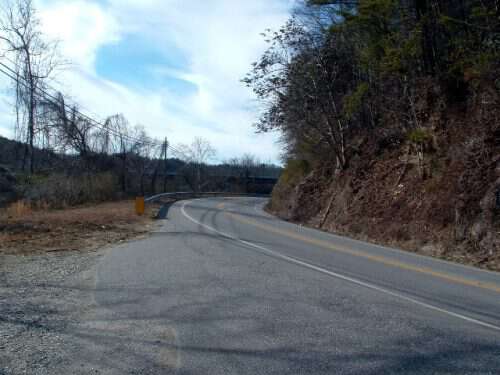 Have you ever seen an old concrete sign, heart, or cross along the roadside? The ones I'm talking about typically say something like: Get Right With God, Prepare To Meet God, or Jesus Is Coming Soon.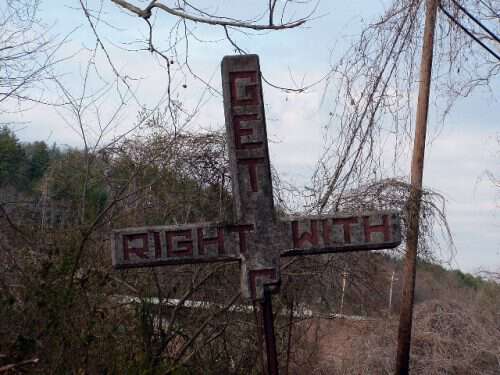 There's one in Murphy-it's just as you start down the river road headed to Peachtree. I grew up seeing the cross but I never thought about who put it there.
The river road is the most common route folks use to go to Murphy from the Brasstown area-well at least it was before the new road was built. The new road cuts quite a bit of time off the trip and since they opened it I've traveled it to and from Murphy.
One day earlier this year, I decided I'd take the old way home to see if anything had changed since the last time I drove the river road.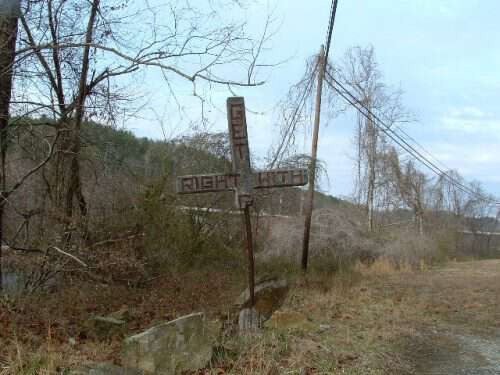 And there it was-the old cross. As I noticed the bottom portion was gone I immediately begin to wonder who made the cross and if they might fix it (now truth be told I haven't a clue how long the cross has been broken it could have been years with my mind's eye preferring to see it whole and intact instead of realizing it was broken). After I started thinking about the cross I discovered it was put there by a man named Harrison Mayes.
Harrison Mayes was a coal miner who was born in 1898. In 1920 he was injured in the mines. It was an injury he shouldn't have recovered from, but did. Mayes decided his recovery was a miracle and he aimed to spend the rest of his life spreading the word of God in whatever manner he could as a way of repaying God for allowing him to live.
Until his death in 1986 Mayes kept his promise by placing wooden and concrete signs pointing people towards Salvation throughout 44 different states.
To learn more about Mayes-and see photos of his signs-check out this Flickr Group.
Pap says there used to be one of the concrete crosses on Morgan Hill (another route to town that leads to the Martins Creek Community). He said it was just off the road after one you went through one of the steep curves and that it said Prepare To Meet God.
Have you ever seen one of his concrete crosses? Or maybe one of his other signs?
*UPDATE: A Blind Pig reader found another Harrison Mayes piece in Marble-go here to see it.
Tipper