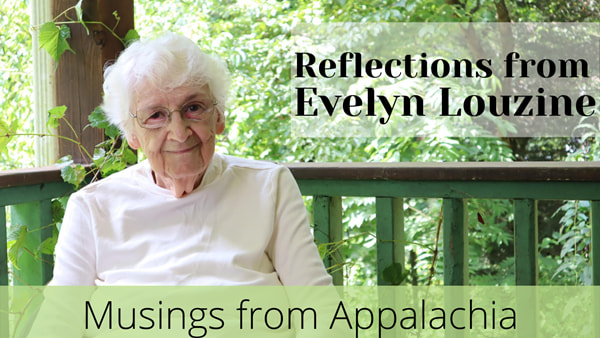 I managed to do another interview! I convinced Granny to help me out on this one.
The interview turned out great! I hope to interview Granny more in the future.
One of my favorite things about the video is the words Granny uses.
She says pasteboard box which you rarely hear anymore and she says Georgie for Georgia 🙂 Pap said Georgie too.
Granny's fear of water is explained by her mother being afraid she'd get drownded 🙂
There was a wasper flying around us on the porch—that's what Granny's looking around at. I like it when she says "That things going to bite you yet."
I hope you enjoyed the interview! Granny saying her gold mine was in the green bean patch is the truth! I've never met anyone who loves green beans as much as Granny.
If you haven't subscribed to my Youtube channel "Celebrating Appalachia" yet, I hope you'll jump over and subscribe—it will really help me out!
Tipper
Subscribe for FREE and get a daily dose of Appalachia in your inbox