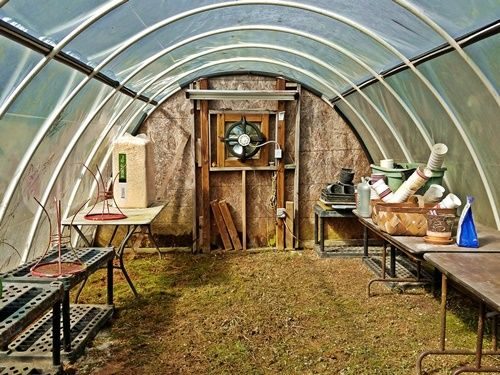 The Deer Hunter and I took advantage of the beautiful dry weather on Saturday and did some outside chores to prepare for this year's garden. Task number one was cleaning out the greenhouse.
Normally we put the greenhouse to bed after we're done using it for starting our plants. That never happened last year. We just walked off and forgot about it like we had moved to a far and distant land. There was literally weeds taller than my head throughout the area, not to mention more than a few mice and bird nests.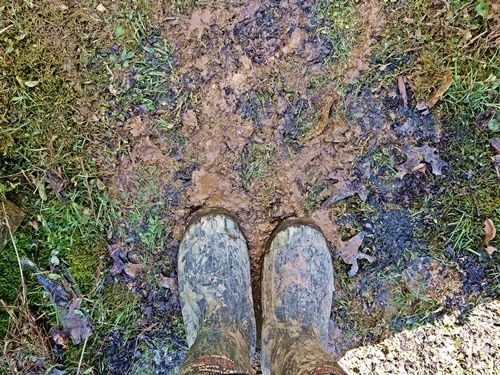 The floor of the green house usually stays nice and dry, but we've had so much rain the water has seeped up from the ground and the floor is a muddy mess, much like every other part of the yard.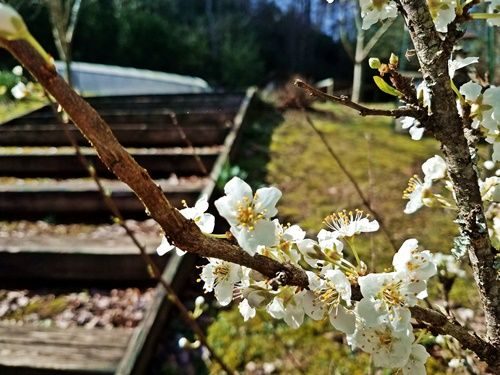 Lots of spring blooms around the house, including my silly plum tree which always blooms too early. I think it's at least eight or nine years old and it has never produced a plum. I want to cut it down and put something in its place, I just have to figure out what.
Although I'm super excited about this year's garden, I have had one small set back. It doesn't look like Sow True Seed will sponsor my garden this year nor sponsor our reporting at large project.
Everything was a go a few months back when I mailed in my contract. Anxious to receive my seeds, about a week later I contacted the lady I've always worked with and she confirmed she had the contract, but said she'd suddenly found out that she would no longer be with the company. I've contacted them several times, but have heard nary a word in response. Since time was getting away from me, I had to go ahead and procure my own seeds for this year's garden. Whatever has happened at Sow True Seed, I certainly wish them the best. They're doing good important work for us all.
I'm kicking around a few ideas for my reporting @ large project so stay tuned on that front.
Tipper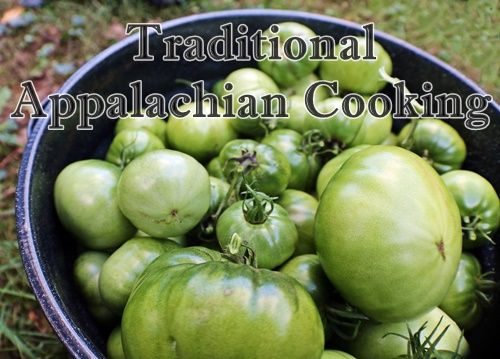 Come cook with me!
MOUNTAIN FLAVORS – TRADITIONAL APPALACHIAN COOKING
Location: John C. Campbell Folk School – Brasstown, NC
Date: Sunday, June 23 – Saturday, June 29, 2019
Instructors: Carolyn Anderson, Tipper Pressley
Experience the traditional Appalachian method of cooking, putting up, and preserving the bounty from nature's garden. Receive hands-on training to make and process a variety of jellies, jams, and pickles for winter eating. You'll also learn the importance of dessert in Appalachian culture and discover how to easily make the fanciest of traditional cakes. Completing this week of cultural foods, a day of bread making will produce biscuits and cornbread. All levels welcome.
Along with all that goodness Carolyn and I have planned a couple of field trips to allow students to see how local folks produce food for their families. The Folk School offers scholarships you can go here to find out more about them. For the rest of the class details go here.
Subscribe for FREE and get a daily dose of Appalachia in your inbox