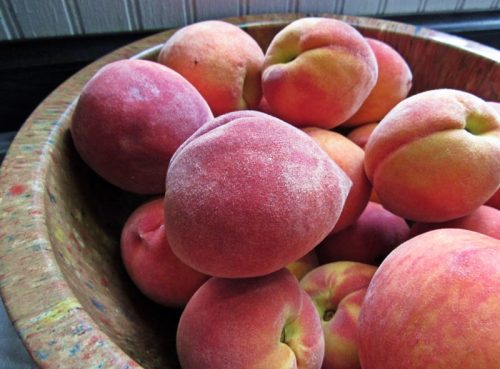 Way back in the day Pap's uncle Frank decided to go get a load of peaches. Some of them he planned to sell, most of them probably. The remainder he would share with his sisters and mother so that they could put them up for winter use.
Frank got a local friend of the family to go with him. They both drove, with Frank promising to lead the way so that the friend wouldn't have to worry about knowing the way to go.
All went well on the first part of the trip and the peaches were loaded into the trucks for the journey home to Brasstown.
But on the way home Frank forgot about his promise to drive slow enough to be followed and took off leaving the second truck alone with the driver left to find his way home alone.
The friend told Pap about the hiccup they had on the return trip.
"Jerry everything was going good, I thought I could find my way alright cause I'd paid close attention on the way knowing that Frank might leave me down there. Then a big old automobile with little blue lights pulled up beside me and motioned me off the side of the road. I pulled off and they stopped and got out, came up and asked me for my identification. I told them I had a drivers license and they said that would be fine. Once they looked at it they said I could go on down the road that they were looking for someone and I wasn't him. They started walking off and I yelled at them and said I wanted to see their condintentials. I didn't like the looks of them birds at all Jerry. They came on back and showed me their licenses and then I told them they could go on down the road too."
Today is Pap's birthday. He would have been 84 if he had lived. I miss the funny stories he used to tell me from days gone by, like the one about an old family friend asking the police for their condintentials instead of for their credentials 🙂
To read more about uncle Frank go here.
Tipper
Subscribe for FREE and get a daily dose of Appalachia in your inbox