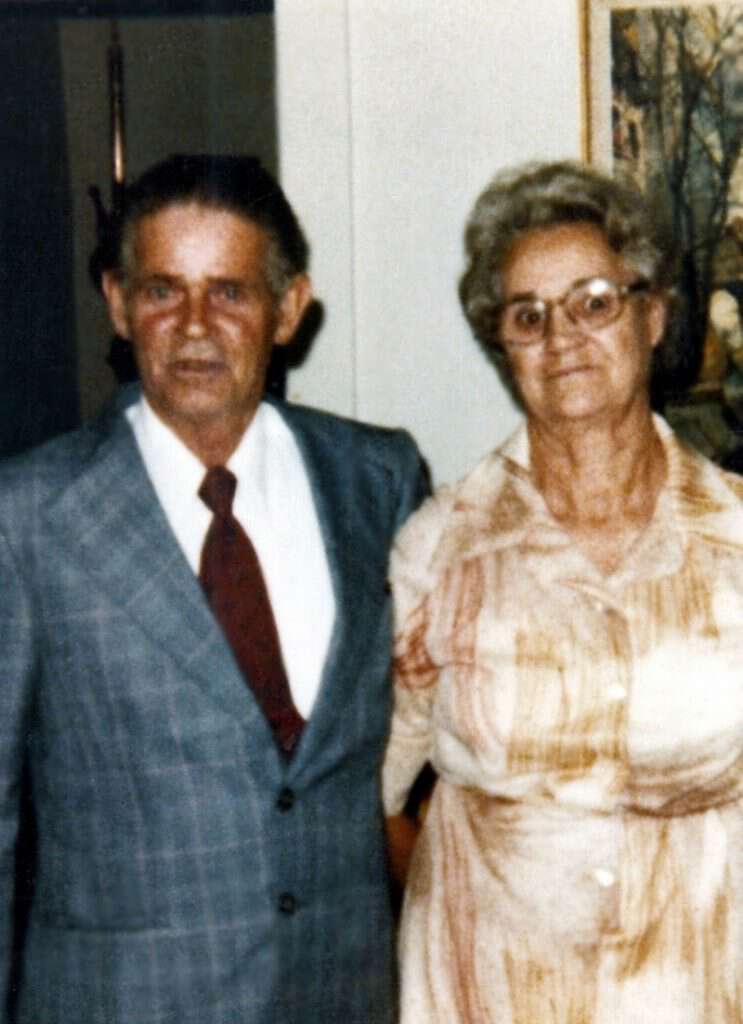 Wade and Marie Wilson – Pap's parents – My Papaw and Mamaw
 I've been thinking a lot about Papaw Wade over the last few weeks. Back when those first big camcorders came out-you know the kind that recorded on VHS tapes? My cousin's husband interviewed Papaw Wade about his life and filmed it.
As Paul was looking for old film footage and recordings of Pap he came across his copy of the interview and converted it to a DVD for me.
It had been 10 years or more since I watched the interview. I so enjoyed hearing Papaw Wade's voice again and I was impressed with how eloquently he spoke of his life.
Way back in 2008, the year I started blogging, I shared a song Pap wrote that was inspired by Papaw Wade. I thought I'd share it again today.
Papaw Wade was an old time Baptist Preacher. Pap once heard him tell a story about a lad who made a small boat during one of his sermons.
The lad placed the boat in a rushing stream to see if it would float. As the wind began to blow, the boat was taken from his reach. He frantically tried to rescue the boat, but to no avail.
The lad searched from shore to shore but never found the little boat. He grieved for the boat he had made. As time went swiftly by, he happened to see the boat in a store window. Oh how great the joy he felt. He would own the boat once more-no matter what the cost.
The lad and his boat stuck with Pap. He discussed it with his father and gathered all the details surrounding the story. The image of the lad losing what he made only to have to buy it back again inspired Pap to write the song I Twice Belong To Thee.
The first time I shared the video a Blind Pig Reader shared this comment:
"Maybe you know that story is called "Little Boat Twice Owned." I think the book by that name is still in print. I know it is available. It was a story often used to explain the gospel to children. And it's a sweet story too."
Papaw Wade died the year before The Deer Hunter and I were married. He had great wisdom to share like the story of the lad and his boat, but he was also a real Appalachian character-you never knew what he was going to say or do next.
He wore overalls every day except Sunday and was famous for wearing his hat with the bill turned straight up.
I hope you enjoyed Pap's song, the wonderful 2-part harmony, and Paul's flat-top picking.
Tipper