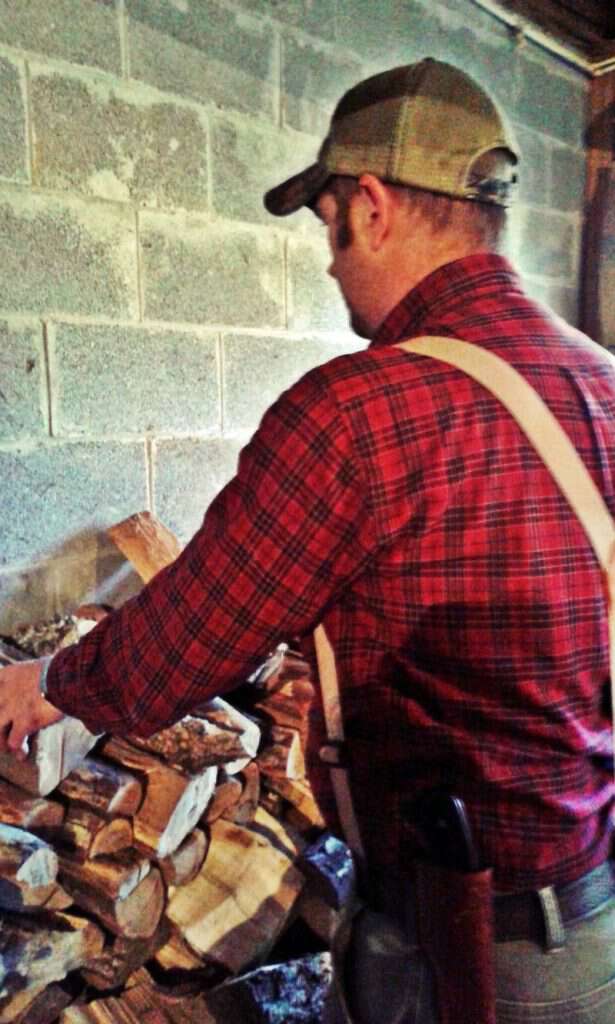 Mighty aggravating to rick up the wood you just split when someone keeps sticking their cell phone in your face, just ask The Deer Hunter if you don't believe me.
The other day on the Blind Pig Facebook page and Instagram Feed, I mentioned ricking firewood by the stove was fun if you had good company to help you. Someone said they had never heard the term used in reference to firewood.
Ricking means stacking firewood that has been cut and split in an orderly manner. We always rick our firewood in the basement, however we don't always achieve the orderly part.
Tipper
Appalachia Through My Eyes – A series of photographs from my life in Southern Appalachia.