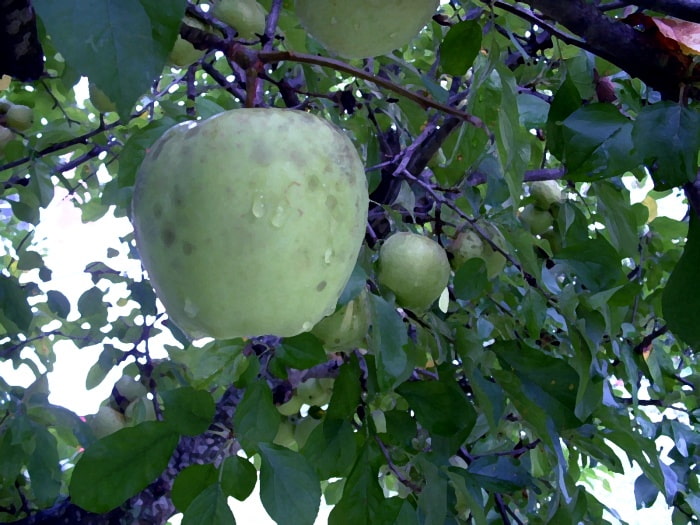 every adjective, adverb variant form ever, esp in compounds everbody, everone, etc.
1929 (in 1952 Mathes Tall Tales 108) He says wearin' a lump of asafidity round yer neck an' takin' a little balsam ile ever-day will keep off might 'nigh any sickness. 1939 Hall Coll. Bradley Fork NC They said, "You've done more than ever man that's lived here. We've got a good civilized country and a good church." (Aden Carver) ibid. Hazel Creek NC Well, when we was a-deer-drivin', ever' once in a while we'd find where a panter would kill a deer and cover it up. (Jake Welch) 1974-75 McCracken Logging 6:88 He could look at the side of that mountain over there [and] pick out ever piece of curly wood there was on it. 1982 Powers and Hannah Cataloochee 260 They may ever' one of 'em be down [=sick] up there. 1997 GSMNPOHP 3:13 Ever summer we go up and have a short service and singing there.
—Dictionary of Smoky Mountain English
---
Sometimes I don't recognize words or phrases that I say that can be classified as Appalachian language.
In a recent video comment someone said they liked it when I said "ever apple on the tree." After reading the comment I immediately realized I should have said every apple on the tree, but knew full well and good that I typically use ever instead of every.
I wondered if my usage was unusual enough to find its way into the Dictionary of Smoky Mountain English, a quick look assured me it had.
The examples from 1939, 1974-75, 1982, and 1997 are exactly how I speak. I'm glad the viewer pointed out my use of ever because it led me down a delightful rabbit hole and brought another aspect of Appalachian language to my attention.
Tipper
Subscribe for FREE and get a daily dose of Appalachia in your inbox