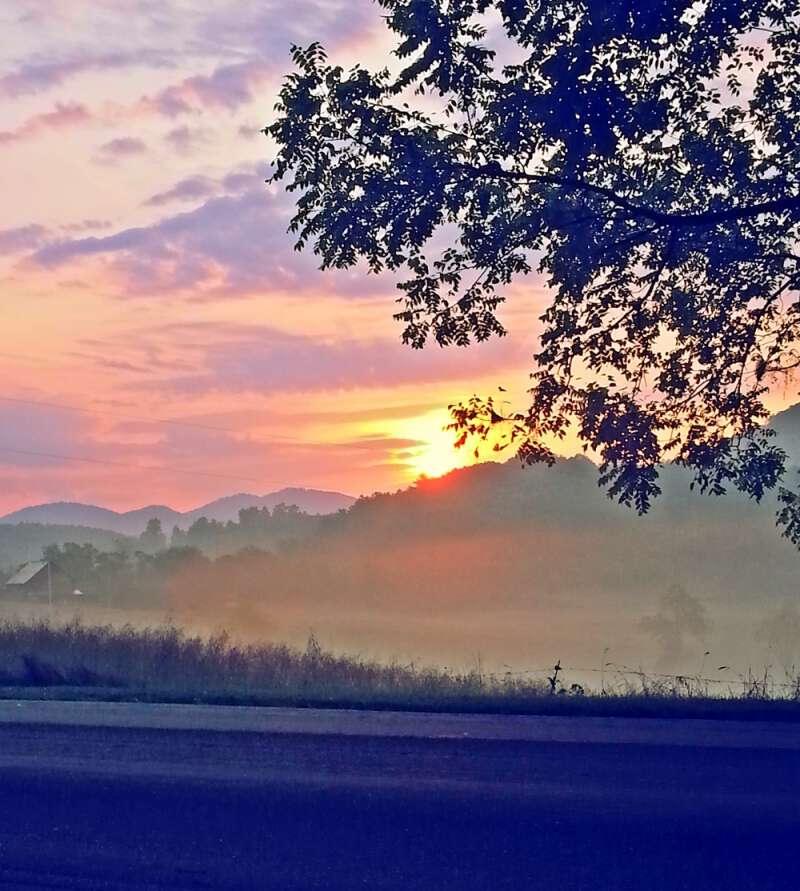 If there's a thunderstorm in late September; expect a snow in late November.
Doves fleeing south before a September storm; look for a winter to be anything but warm.
When late September brings an early frost, fail to stack firewood and you'll pay the cost.
Snakes in September a-headin' to the den, a sure sign cold's about to set in.
—Jim Casada " A Smoky Mountain Boyhood – Memories, Musings, and More"
---
I was reminded of the weather lore in Jim's book this week. I heard a commotion in the basement and it sounded like Katie was trying to run someone out. The someone turned out to be a small snake that was looking for a place to den up.
Just as Jim's lore predicted, the first taste of cool fall weather arrived yesterday only a day after Katie's little snake friend was looking for a place to go.
If you'd like to pick up a copy of Jim's book visit this page and scroll down.
---
Last night's video: The Importance of Porches in Appalachia
Tipper
Subscribe for FREE and get a daily dose of Appalachia in your inbox