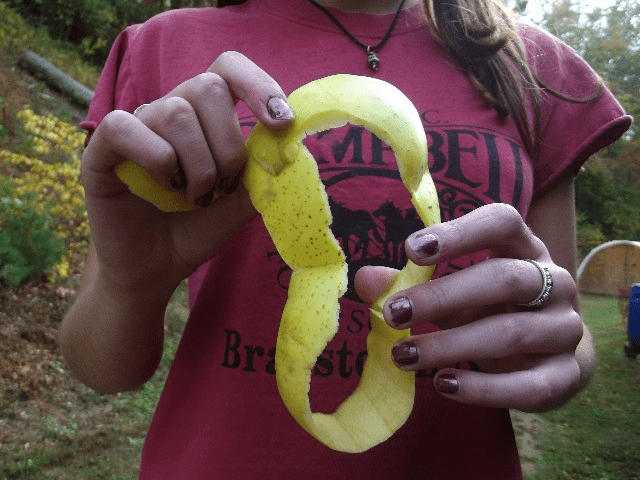 Know how to get teenage girls to help peel a bucket of apples?
Tell them:  if they keep the peel in one piece and throw it over their shoulder the peel will land in the shape of the first initial of the person they will marry.
At least it works for me. It also worked for the lady who told me the folklore when I was a girl in the hopes that I would help peel her apples.
Ever heard the apple peel folklore before?
Tipper
Appalachia Through My Eyes – A series of photographs from my life in Southern Appalachia.