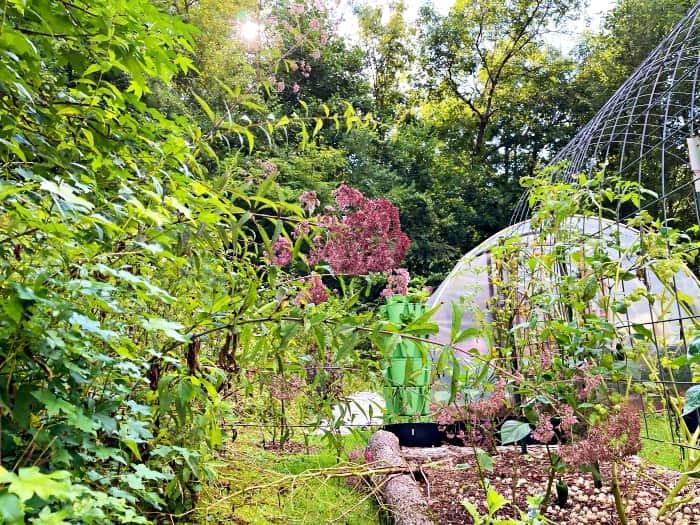 This time of the year I'm ready for the green of summer to be gone. I walk outside and wish I had a magic wand to wave it all back to where it came from until next spring.
With today being the eighth day of September, I know ole Jack frost will soon do the magic wand thing for me.
This dying of bloated overdone summer foliage is not my favorite time of the year. There is something haunting and mournful about it.
As I look at the land around my house and even along the roads as I travel back and forth I marvel how a landscape that looked so lush and promising a month ago can now look like it's been flecked with brown paint from a bush. In places you can already see the death that will surely come in a few short weeks.
I haven't a doubt that the woods would completely engulf our yard and house in just a few short years if we didn't continuously beat back the onslaught that happens every summer.
Although there are still tomatoes ripening on the vine and okra that needs cutting my mind has moved on to brisk fall mornings and dazzling blue skies. To the hope of an early snow and the desire to sit around the woodstove and warm.
---
Last night's video: Making Pickled Beets in Appalachia
Tipper
Subscribe for FREE and get a daily dose of Appalachia in your inbox