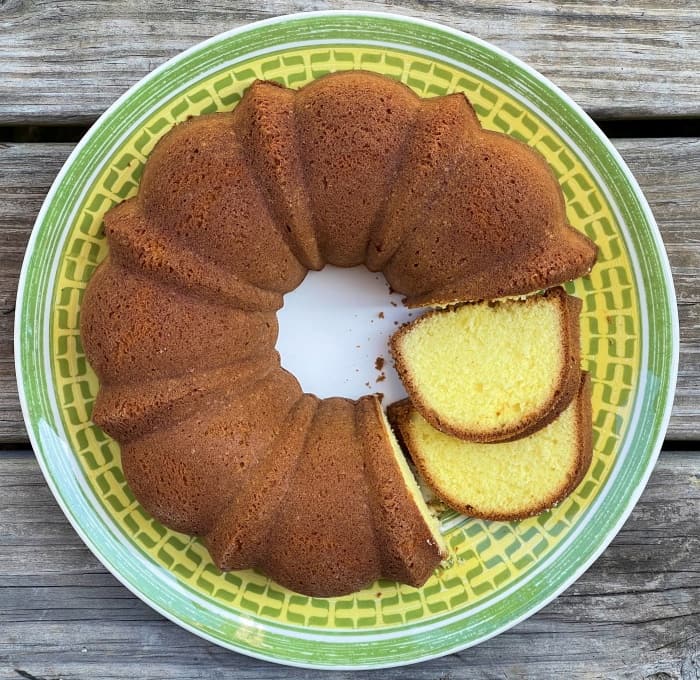 I was looking for a dessert to finish off a recent meal I prepared and stumbled upon a simple pound cake recipe in one of my old cookbooks "Cook and Love It – A Collection of Favorite Recipes and Entertaining Ideas Atlanta, Georgia."
Way back in the early 80s when Pap had his triple bypass surgery a local lady who was staying at the same Atlanta hospital gifted Pap and Granny with the cookbook.
I'm not sure Granny ever used it much, but when I first started learning to cook it was the place I went first to look for new recipes. After I was married Granny said I might as well take the cookbook with me since I was the one who used it the most.
The pound cake recipe is in the back of the book under the "Student's Recipes" heading, that's probably why I never took notice of it before.
Once my eyes landed on the name of the recipe "Great Granny's Pound Cake" I thought well it has to be good, its not my granny's recipe, but most grannies can cook 🙂
1 cup lightly salted butter
1 1/2 cups sugar (sifted 4 times)
2 cups flour (sifted 4 times)
5 eggs
Cream butter and sugar; add eggs one at time mixing well after each addition. Add flour slowly; once flour has all been added mix for five minutes. Pour batter into a greased and floured pan and bake one to one and half hours at 350 degrees. In my oven it took a little less time than the recipe suggested—more like 50 minutes, so you will need to keep an eye on it till you see how it does in your oven.
The recipe was submitted by Debbie Stacy – Grade 2 and Elizabeth Stacy – Kindergarten.
Well my instinct about granny recipes being good ones proved true. Great Granny's Pound Cake is a very delicious pound cake and simpler to make than some of my other pound cake recipes.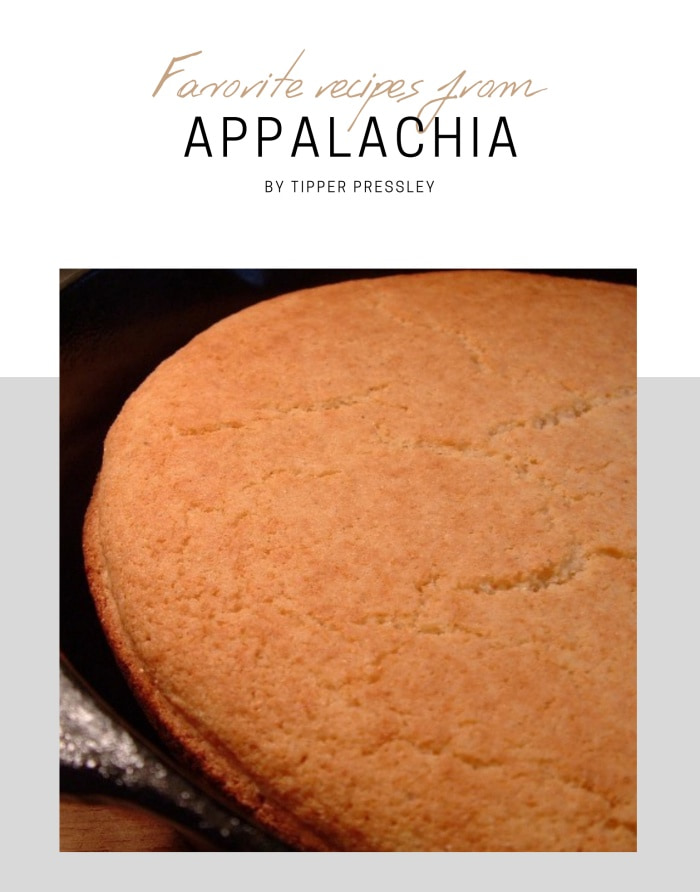 Over the years many folks have asked me to write a cookbook, but I've never seemed to be able to get it done. I have finally managed to put ten of my favorite Appalachian recipes into an eCookbook. You can find it at this link if you're interested.
Tipper
Subscribe for FREE and get a daily dose of Appalachia in your inbox