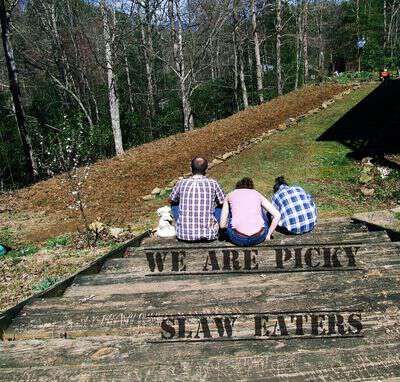 Granny makes her slaw with nothing more than cabbage, mayonnaise, salt, and pepper. That's what I grew up eating-and that's the recipe I used myself…until the three people who live with me announced they didn't exactly love it.
It seemed they were always telling me about how good so-and-so's slaw was…it took me a while to get their subtle hints, but I  finally decided to see how other folks made their slaw.
A lady at work adds sour cream to hers. It's good but not that different tasting than mine and Granny's. A few years ago I googled around and ended up with a Bobby Flay recipe for slaw. I started using his recipe and it seemed to satisfy my picky slaw eaters. At least for a while anyway.
Feeling desperate for the slaw of her dreams, Chitter dispensed with the hints and said "Here, I found this recipe for slaw. I've eaten it before and it's the BEST EVER! You can use it the next time you make slaw."
I've been using Chitter's recipe for the last several months.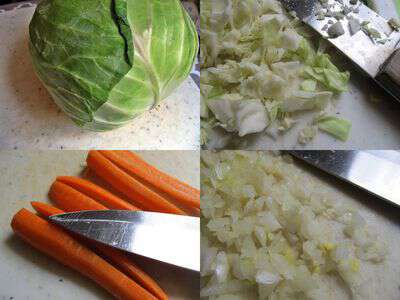 Slaw
8 cups of shredded cabbage (sometimes I use the food processor – sometimes I use a knife and go for a coarser slaw)
1/4 cup diced or shredded carrots
2 tablespoons minced onions
1/3 cup sugar
1/2 teaspoon salt
1/8 teaspoon pepper
1/2 cup mayonnaise
1/4 cup buttermilk
1 1/2 tablespoon white vinegar
1 1/2 tablespoon lemon juice
2 tablespoon milk
Mix cabbage, carrots, and onion together in a large bowl.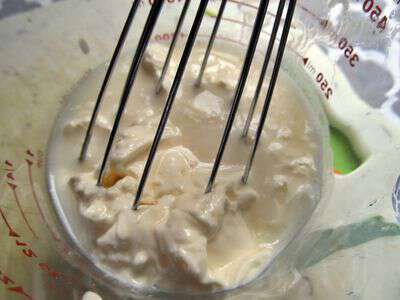 Mix together all the other ingredients until well blended-then pour over slaw mixture and stir well to coat evenly.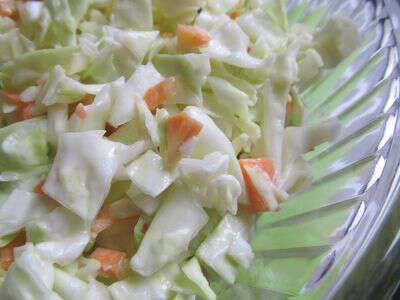 Let slaw chill for at least a couple of hours to allow the mixture to 'marry' as The Deer Hunter says.
This slaw recipe is good although it's a little on the sweet side. You could easily decrease the amount of sugar if you're not a fan of sweet slaw. Chitter said the lady who shared the recipe with her told her it was similar to the slaw served at Kentucky Fried Chicken. It's been so many years since I ate a KFC I can't say if she's right or not.
How about you-are you picky about your slaw? Do you like it sweet, vinegary, or plain like Granny's?
Tipper