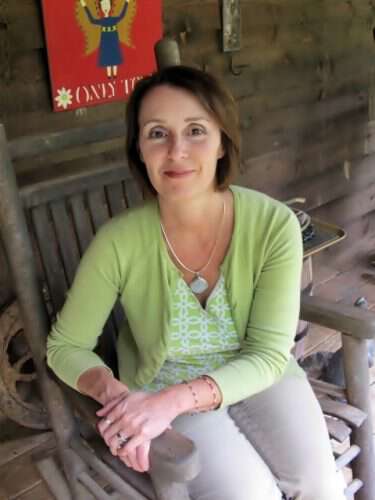 I'm proud to be here.
——————
proud adjective
Pleased, delighted.
1895 Edson and Fairchild Tenn Mts 373 She will be proud to have her tooth stop aching. 1917 Kephart Word-list 416 = pleased. "I was proud to hear from you." 1937 Hall Coll. "I'm proud to see you" = a common greeting. 1939 Hall Coll. Bradley Fork NC I'm proud that the sun, moon, and stars are where they are at. Else man would try to change'em and mess'em up. (Alden Carver) ibid. Copeland Creek TN When one's gone, the t'other's proud of it. (Margaret Parton, speaking of her twin boys) 1962 Dykeman Tall Woman 61 Let me quieten him and then he'll be ever so proud to see his father. 1970 Hall Witchlore 1 The mountain man, now safely away, answered "I'm mighty damn proud (glad) of it." 1975 Chalmers Better 65 He is proud, instead of glad. 1999 Hodges Tough Customers 115 You know it'd cost me to get somebody to come up here and tote then off, and I'd sure be proud to get rid of them.
~Dictionary of Smoky Mountain English
———————
Using the word proud as in the definition above is still very common in my part of Appalachia. Just the other day someone said "Chitter sure is proud of her crocheting." They didn't mean she thought it was the best crocheting anyone had ever done. They meant she was delighted that she'd learned how to create something out of yarn.
I'm proud to be here on the Blind Pig and The Acorn with all of you-sharing our love for Appalachia and preserving what we can along the way.
Tipper