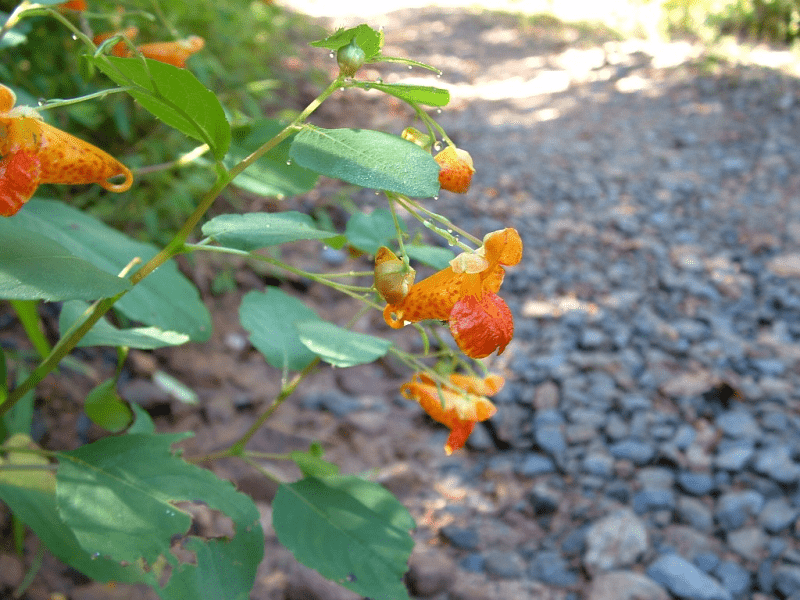 Jewelweed grows in a ditch at the bottom of my driveway. Generally the plants grow in shady damp places and can reach 2-3 feet tall. The juice of the plant is said to be a natural cortisone and is an old time remedy for poison oak, poison ivy, bee stings, and bug bites.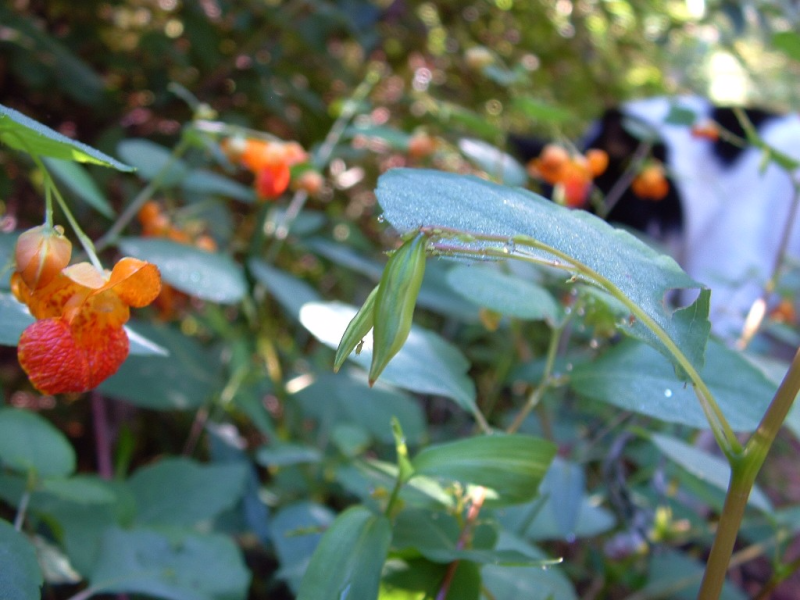 Jewelweed is sometimes called Wild Touch Me Not-because once the plant begins to produce seed pods the slightest touch will send seeds flying in all directions.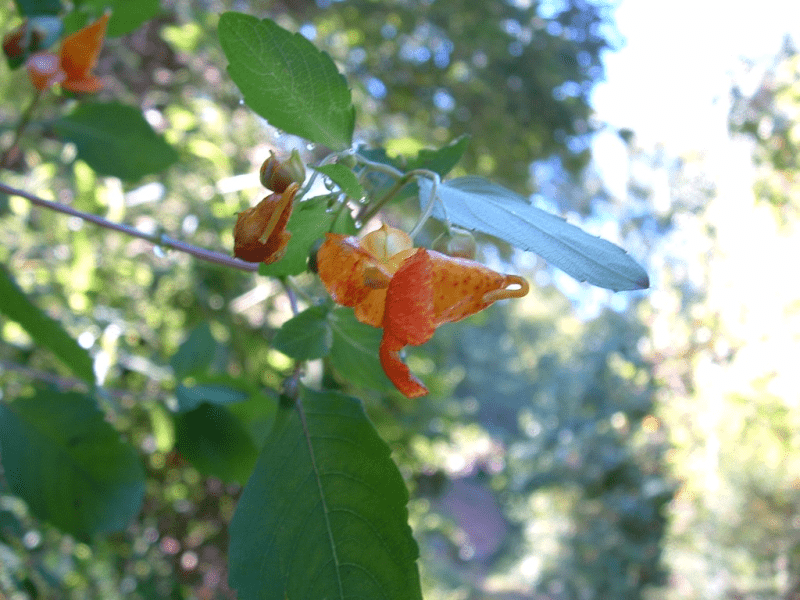 According to my favorite old book about wildflowers, Wildflowers Worth Knowing by Neltje Blanchan, Jewelweed is also called Spotted Touch Me Not, Silver Cap, Wild Balsam, Lady's Eardrops, Snap Weed and Wild Lady's Slipper.
Blanchan also has this to say about the plants:
Distribution–Nova Scotia to Oregon, south to Missouri and Florida.

These exquisite, bright flowers, hanging at a horizontal, like jewels from a lady's ear, may be responsible for the plant's folk-name; but whoever is abroad early on a dewy morning, or after a shower, and finds notched edges of the drooping leaves hung with scintillating gems, dancing, sparkling in the sunshine, sees still another reason for naming this the Jewel-weed. In a brook, pond, spring, or wayside trough, which can never be far from its haunts, dip a spray of the plant to transform the leaves into glistening silver. They shed water much as the nasturtiums do.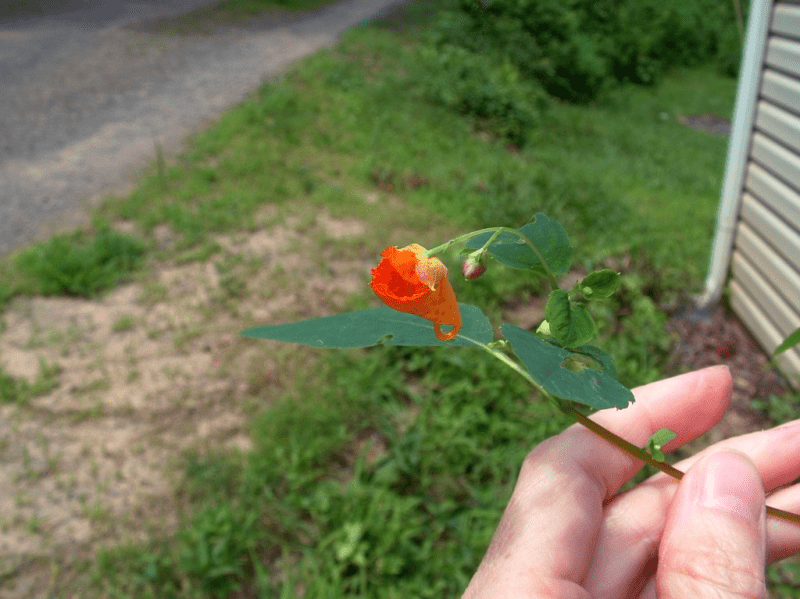 Jewelweed is a plant I've been familiar with my whole life. When I see the striking orange blooms I'm reminded of small children placing their hands in mine to go for a walk.
I was one of those little girls who was born wishing she was a Mother. I loved my baby dolls more than some folks love their children-sad but true. I was no more than 12 when I started babysitting. I had a natural instinct when it came to entertaining kids-one of my never fail secret weapons was to take them on a walk. If Jewelweed and its rocketing seed pods were in season-it made the walk all the better.
I wish I could see far back enough in time to know who taught me about Jewelweed and its entertaining seeds pods but I can't. I'd like to think it was Pap's Mother since I stayed with her when I was small but I can't say for sure.
I can say for sure, she walked the same paths I do.
Tipper
This post was originally published here on the Blind Pig and The Acorn in 2012.