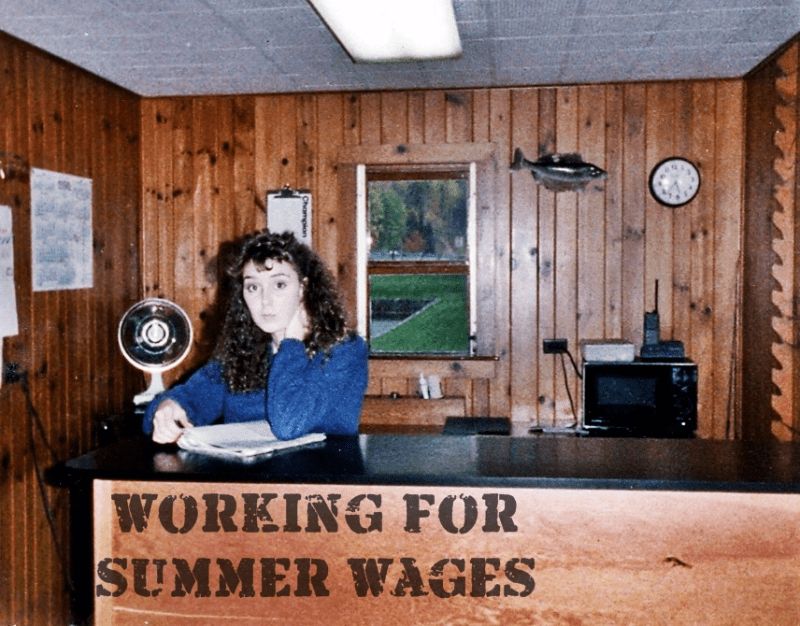 Tipper – Early 1990s Haywood County NC
I've been listening to the Blind Pig Gang's version of an old Ian Tyson song-Summer Wages. If you're a bluegrass fan you've probably heard Tony Rice's version.
The song compares love, money, and time to the speed at which summer wages can be lost to beer taverns and the hustlers that sometimes inhabit them.
I used to work for summer wages. Back in the day, when I first met The Deer Hunter, I worked at Lake Logan in Haywood County NC. At that time, the paper company Champion International, owned the lake and the facilities which surround it. They used the location for meetings and to wine and dine anyone they needed to.
Guests could fish after their meeting let out-or before if they were really serious about it.
I worked in the boathouse from sometime in late April to sometime in October. The lake closed each winter-I guess it was too cold for folks to fish and be wine'd and dine'd.
It was a fantastic job. Scenery out every window that would take your breath away; free meals from the dining hall; good pay and even over-time for anyone who wanted it; lots of down time to read, talk, or listen to music; and the best fellow employees-oh what fun we had. But back then I was too young and inexperienced to recognize any of those great things I mentioned. I whined and complained about everything. Seriously I did.
When I look back to the summer wages I earned at Lake Logan I can't think of one bad thing about the job. I guess that's what the saying live and learn means. The summer job encouraged my work ethic-the early shift started at 6:30 a.m. to unlock and set up. After working there I could never forget how to fillet a fish. And the best thing about the job-I caught the big one while I was there! The Deer Hunter, he's a keeper for sure.
Hope you enjoyed the video!
Tipper