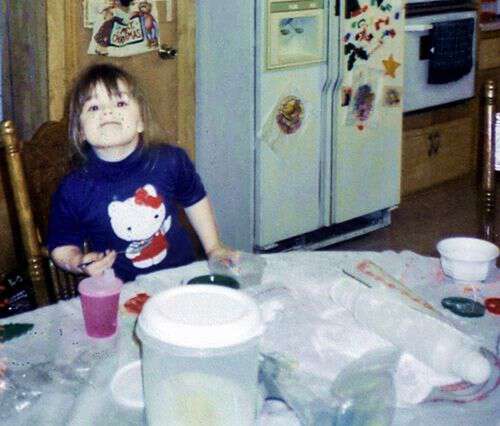 When Chatter was a little girl she used to tell me she wanted to be a cooker so she could make people happy. Even at that young age she had figured out people with full bellies are generally happy.
In the photo above Chatter was helping me make cookies. Or rather by the looks of it, she was making a huge mess while I made cookies.
While Chitter never cared much for cooking or helping in the kitchen, Chatter's love for being a cooker has endured through the years. Last weekend she borrowed a cookbook from a friend and made us a loaf of Irish Soda Bread.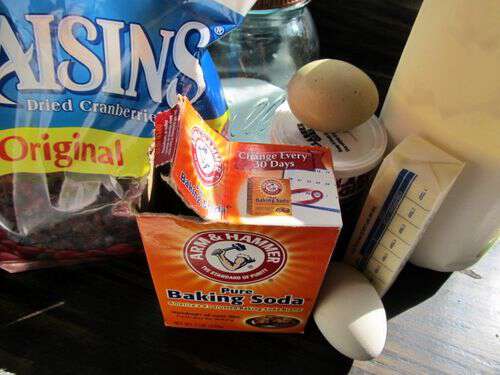 Taste of Home – Irish Soda Bread
2 cups plain flour (all-purpose)
2 tablespoons brown sugar
1 teaspoon baking powder
1 teaspoon baking soda
1/2 teaspoon salt
3 tablespoons butter
2 eggs
3/4 cup buttermilk
1/3 cup raisins (we didn't have any raisins so Chatter used dried cranberries)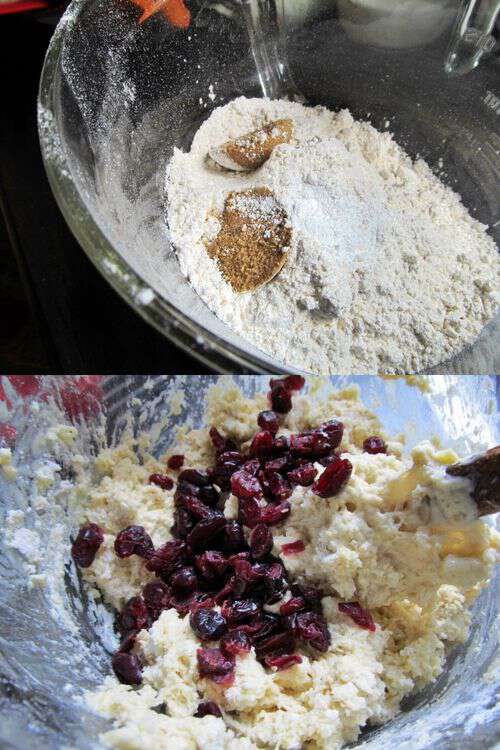 Combine flour, brown sugar, baking powder, baking soda and salt.
Using a pastry blender, cut butter into flour mixture until its like coarse crumbs.
Mix beaten egg and buttermilk together; stir into flour mixture; stir in raisins.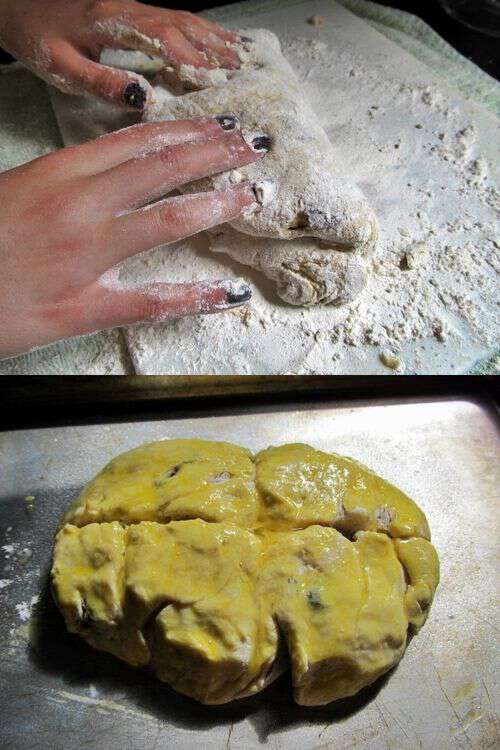 Knead dough for about a minute-you may need to add some additional flour to get it to come together.
Shape dough into a round loaf and place on a greased cookie sheet.
Cut a 1/4 inch deep cross in top of loaf. Beat remaining egg and brush over loaf.
Bake at 375° for 30-35 minutes or until golden brown. Seems like Chatter's loaf took quite a bit longer than 35 minutes.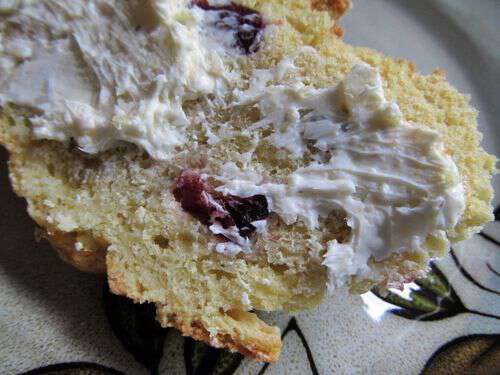 Slice and enjoy! A very tasty bread. I think The Deer Hunter and I both enjoyed it more than Chatter. It's not very sweet even with the sugar and raisins/cranberries-but perfect with a smear of cream cheese and a hot cup of coffee.
Tipper