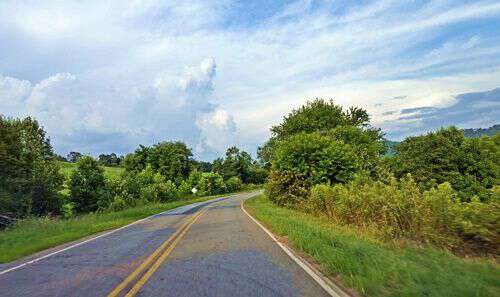 If you've been reading the Blind Pig for a good long while you know my least favorite time of the year is what I call the dying of Summer. It usually happens at the end of August or in early September. The lush green of the mountains takes on the dingy hue of death as it begins to die back for its winter rest.
A few years back I noticed Summer has another time that grabs my attention.
I was driving home from work and as I turned into Mason Road off Brasstown Road I was struck by the scene before me. The giant oak was still laying where it fell beside the old white farmhouse in a recent storm and the trees and bushes were heavy with their green burden of leaves. I was so struck by the view that I stopped my car and just looked at it. There was a wildness about the land that lay before me that stirred something deep within my soul.
Since that moment of realization, I've noticed the wildness of Summer every year. It happens exactly like the green-up of Summer in the Spring of the year. I notice it slightly and then all the sudden I'm surrounded by it. The trees bend close to the road as their leaves reach their full glory and bushes and weeds thrive in exuberance in every available nook and cranny.
I wonder if I've come to notice the wildness because the roadsides aren't cleared as often as they used to be or if it took my older eyes to recognize the beauty each season brings as it progresses to the next.
Tipper
Subscribe for FREE and get a daily dose of Appalachia in your inbox