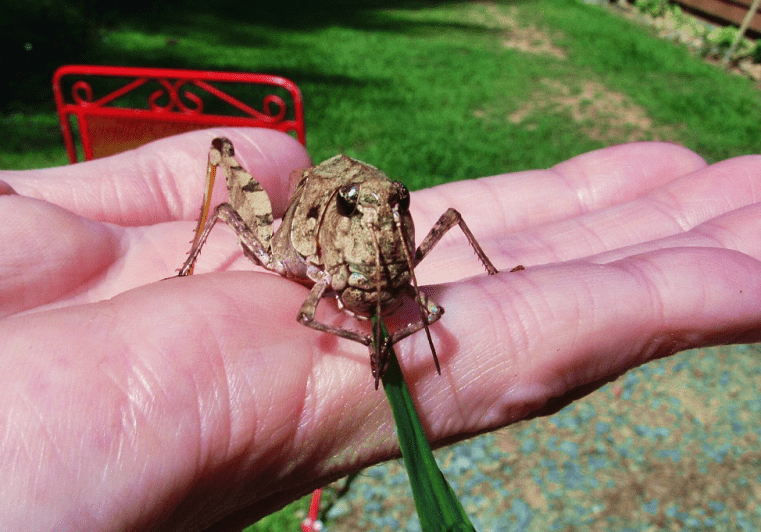 During the summer it's hard to walk through the yard without flushing out grasshoppers. I found this little guy in a 5 gallon bucket that was sitting on the back porch. He was missing a leg, but other than that seemed to be in good condition.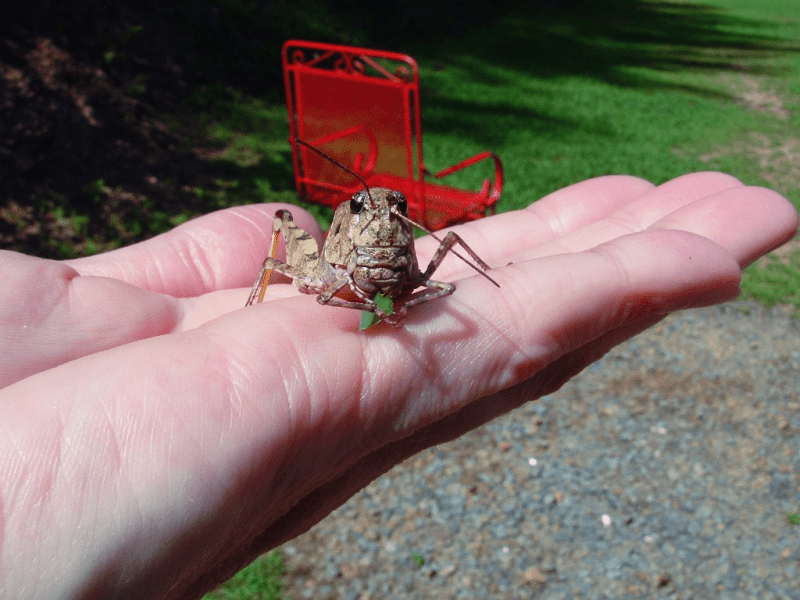 I couldn't resist seeing if he was hungry. My new friend made short work of the blade of grass I offered him.
I'm not sure who taught me grasshoppers would eat a blade of grass if you stuck it in front of their little mouths, but when my nephews, girls, and niece came along I showed them the trick.
The first one I taught was Ben, Pap and Granny's first grandchild. Ben's arrival made me an aunt for the first time and I doted on him. Actually we all did.
Ben called me Auntie Titter and he thought I was the Queen of the Grasshoppers. I showed him how to feed them grass, how if you were extra gentle and quick a grasshopper would hop from arm to arm and I fascinated him when I showed him grasshoppers will sometimes spit 'tobacco juice' on you.
There were a few summers that every time I seen him he wanted nothing more than to hold my hand and walk through the yard looking for grasshoppers because Auntie Titter could find them like no one else.
Thanks to Ben and his wife, I became a great aunt for the first time and I'm looking forward to passing my Queen of the Grasshoppers knowledge on to another generation.
If you want to learn how to make Grasshopper Chairs-go here
And if you have warts the grasshopper's tobacco juice will make them go away…at least that's what I was always told.
Tipper