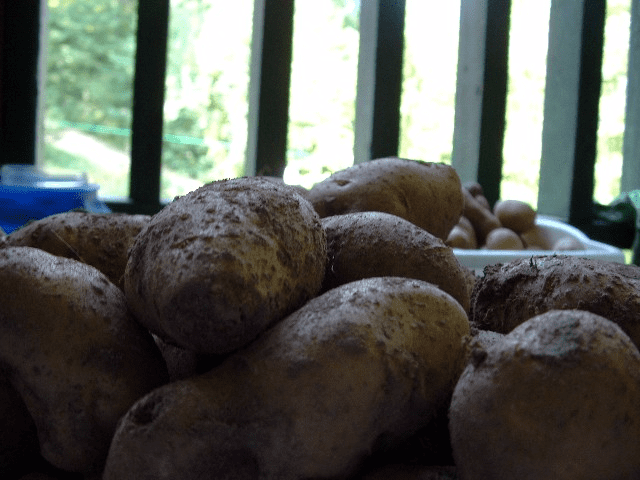 The last week or so has found Pap and Granny digging potatoes. Seems like only yesterday we planted those potatoes-remember Granny makes us plant them every year even though usually they don't do very well? Pap and I say "we're not planting taters next summer" but we do cause Granny makes us.
But this year we grew a good crop of potatoes! See how big some of them are? I believe they did better because we planted them in a different part of the garden. We planted them in the portion farthest away from the road-not because we thought they'd do better-but because we wanted those puny producing potato plants out of our way. I guess they showed us something uh?
How did yours do? How do you store yours?
Tipper
Appalachia Through My Eyes – A series of photographs from my life in Southern Appalachia.