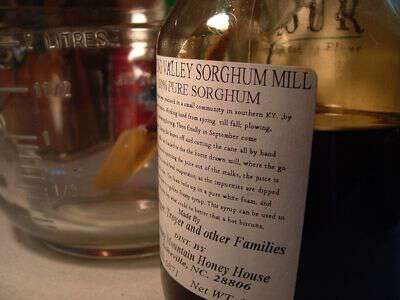 Over the last week or so a real touch of fall has taken hold of the Southern Appalachian Mountains. We've had cooler temps and the leaves are beginning to turn.
The change in the weather left me hankering for some of Granny's Gingerbread-or something like it. I needed an easy quick recipe-so I went to one of my favorite old time cookbooks-The Foxfire Book of Appalachian Cookery.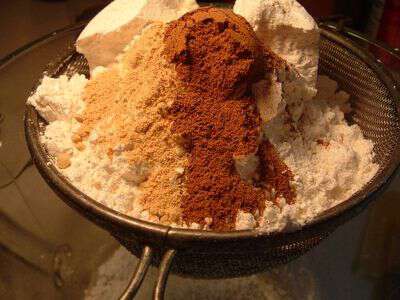 I found a recipe for Molasses Sweet Bread. When I was growing up Pap always had a jar of local honey sitting on the table-actually he still does. While the whole family enjoyed the jars of honey-it was mostly me and Pap that liked the jar of Sorghum Syrup that he sometimes bought in addition to the honey.
Most families in this area called Sorghum 'syrup'. Although you do sometimes hear folks call it Sorghum, Molasses, or Sorghum Syrup. If you've never tasted it before-it has a much stronger richer taste than honey.
The bread recipe called for:
2 cups of plain flour
1/2 teaspoon of salt
1 to 2 teaspoons of ginger (I used only 1)
2 teaspoons of baking powder
1/4 teaspoon of baking soda
1 teaspoon of cinnamon
1/3 cup of melted butter
1 cup of molasses or 2/3 cup molasses and 1/2 cup sugar (I used the full cup of syrup)
3/4 cup buttermilk (I didn't have any-so I used the old stand by-of putting 1 tablespoon of lemon juice in a one cup measuring cup and filling the rest with whole milk-let it stand at least 5 minutes)
1 egg
Sift all the dry ingredients together.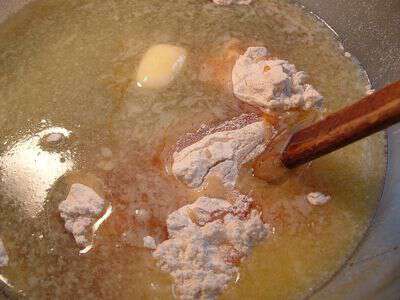 Stir in melted butter and syrup mixing well. Add milk and egg and mix well.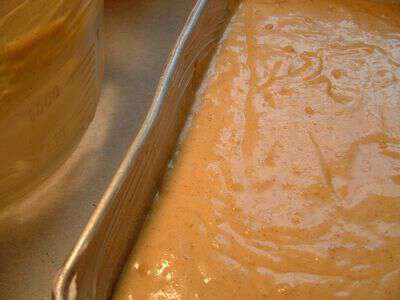 Pour mixture in a greased loaf pan and bake at 350 for 45 to 50 minutes or till done.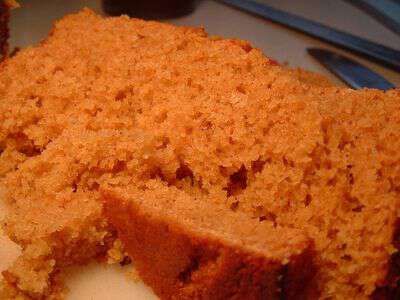 Yum-it was good! Between me and Pap-the loaf didn't last more than a day. But when I make it again-I think I'll make a few changes. I believe adding a few raisins and nuts would make it even better. And it was so dense in the middle-that once I started slicing it-it fell apart. I believe baking it in smaller loaf pans or in a muffin tin would fix that issue. If you like the taste of Gingerbread-you'll like Molasses Sweet Bread.
If you're interested in seeing the cookbook-go here: Appalachian Cookery-and you can buy it on the Foxfire website. Its a great old timey cookbook-with lots of interesting tidbits to go along with the recipes.
Next time Granny makes Gingerbread-maybe she'll let me take pictures and share them with you. Her recipe came from her mother-my Granny Gazzie. Its an old one-that calls for lumps of stuff instead of true measurements.
Tipper