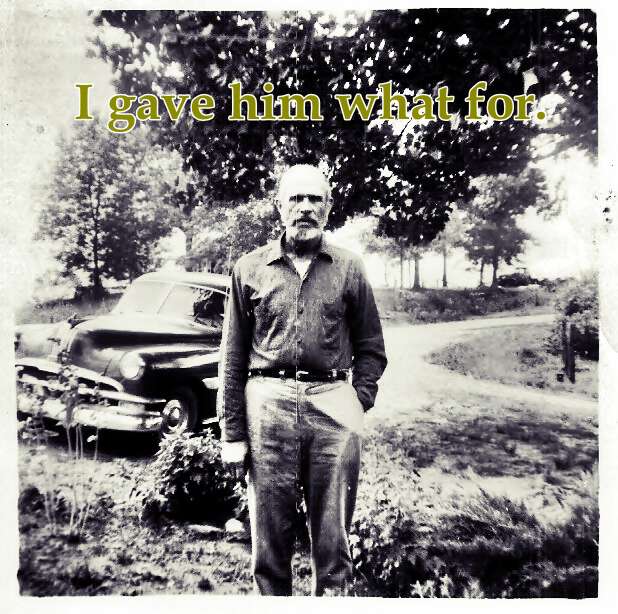 "That burned me up! I went right down there and told him what for and I made sure he understood that it better not ever happen again."
Sentence translation: A man did something unacceptable that upset me. I went to see him and in a aggressive manner I explained to him how upset I was and shared my expectations that the event should never happen again.
Giving someone what for is like giving them a scolding but in a more fierce manner.
—————————–
The usage of the phrase what for is more than common in my area of Appalachia. But boy is it hard to explain in writing! Maybe it would help if I shared a few more sentences with it included.
I about laughed myself to death. She followed him all the way out to the car giving him what for every step!
I better see some changes down there at the school or I'm going to be giving that teacher what for over this homework.
You sure give them what for the other night and it's about time somebody did!
This page says the first recorded instance of the phrase usage was in 1873, and Horace Kephart documented the usage in Swain County NC in the early 1900s.
So where did the saying come from? I haven't a clue! This page has a lot of theories about the origin but nothing definitive.
Even though no one seems to know where the saying came from, I think it's pretty cool that its still alive and well in my neck of the woods.
Tipper