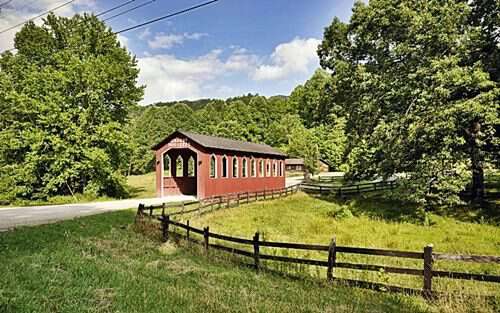 A few weeks back a commenter asked if I knew the history of the name of Granny Squirrel in Andrews, NC. I emailed Blind Pig Reader Kenneth Roper since he lives in the area, but he didn't know nor did any of his friends. Granny Squirrel is very close to Rhodo, the area that we talked about last week.
I had almost forgotten about Granny Squirrel when I stumbled upon the answer in Wanda Stalcup's book "How I Saw Cherokee County".
"In the early days when Indians lived throughout the lands, many places were named by them. They still bear these strange and beautiful names today. However, some of the names were not so musical. The area is called Granny Squirrel because an Indian woman by the name of squirrel lived there. As she grew old the crossing place in the ridge became know as Granny Squirrel Gap along with the creek."
So there you have it, now we know how Granny Squirrel got it's name.
Wanda is the Director of the Cherokee County Historical Museum. She knows more about the history of this area than anybody I know. A few years back she wrote a book "How I Saw Cherokee County". The book is full of wonderful stories, customs, traditions, and language. If you're ever in Murphy you can pick up one of her books at the museum.
Tipper
Subscribe for FREE and get a daily dose of Appalachia in your inbox