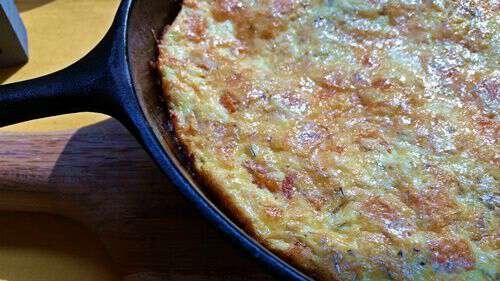 The girls brought in some butternut squash someone gave them a few weeks back. I was looking for something simple to make with the squash and came across a recipe for butternut squash frittata. The dish tasted like a quiche to me. A quick google informed me quiches usually have crusts and frittatas don't have crusts. Both are basically eggs with veggies and or meat along with cheese all baked into goodness.
The recipe turned out very well. It reminded me how much I like quiches and made me wonder why I don't make the easy dish more often. I know there are tons of recipes out there. If you've got a favorite quiche or frittata recipe please share it with us.
You can go here to find the recipe I made. I used the cheese I had on hand which was white cheddar.
Tipper
Subscribe for FREE and get a daily dose of Appalachia in your inbox