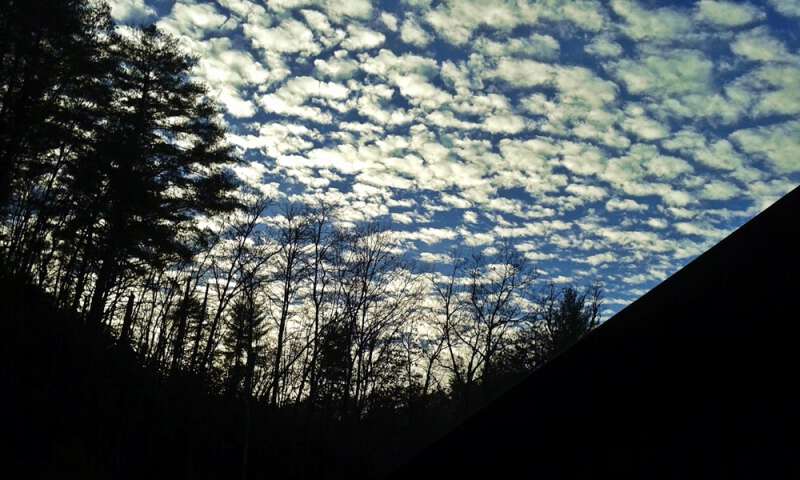 The 1974 Winter Edition of the Foxfire Magazine contains a compilation of newspaper articles written by Harvey Miller. At the time of the magazine's publication Miller's weekly column had been around for sixty years and was till being published in the Tri-County News located in Spruce Pine, North Carolina.
Here are a few of the February excerpts from the magazine.
1958
Nine sturdy, well-built homes stand in Lost Cove. The homes include a seven-room structure, but not one of the homes is occupied. Lost Cove is now a deserted, lonely community without the laughter of playing children or even the mundane sounds of a door closing. Isolation has caused Lost Cove community to be completely deserted. The last family, the Velmer Baileys, moved out recently. Lost Cove, inhabited for more than 100 years, consists of about 300 acres. It was acquired before the Civil War by Morgan Bailey and is located about seven miles from Poplar in a remote section of Yancey County. For lack of a road, Lost Cove has lost its inhabitants. The only way to get to the area was to travel a trail a couple of miles to the Clinchfield railroad and then along the tracks that wound through the gorge. Finally a railroad trestle over the waters of the Toe River had to be crossed. When the railroad closed its passenger service a few years ago, it brought more hardships for Lost Cove residents. The only way they could reach the outside world was to follow one of the three trails, the one already mentioned, an old sled road across Flat Top Mountain, and a rough road leading from the land beyond the path to the mountainous train stop. There never were any modern conveniences in Lost Cove, such as electricity, telephone, and water pipes. 2/20/58
1959
"Ole Ern" came back to the Carolina mountain area Monday, Feb. 2, not as a hitch-hiker again but in search of a man who befriended him 25 years ago. The famous singer, Tennessee Ernie Ford, now of California, made a fruitless search at Bee Log in Yancey County for Sam Peak who took him in and put him up for the night those many years ago. Ford said for breakfast, the man gave him "fried pumpkin pie and fatback." After an extensive search "Ole Ern" found the man on that hitch-hiked trip who gave him something to eat and a bed to sleep in. He now lives in Tennessee just outside Erwin in the Banner Hill section. He had a long chat with Mr. and Mrs. Peak, now very aged, but who recalled his visit and still recognized him as an old country boy. Ford was accompanied on the trip by his father and traveling secretary.
H.J. Miller and family observed supposedly a large weather balloon drifting over the Pigeon Roost section in a northward direction on Thursday afternoon, Feb. 5. No one else besides the miller family as we know of saw the object slowly floating ever onward as far as the eyes could see. The object was in shape and color of a long hornet nest.
Blaine ray, who resides here in Pigeon Roost, and is an employee of the U.S. Forest Service, reported that the bluebird has already taken up abode in his bird house. Ray said the bluebird is always the first migrant of spring. 2/19/59
1960
Aspie McCoury went back to a doctor in Burnsville. He cut his leg very badly while chopping stove wood. All our folks have been down with flu. If we tried to give the names of all, it would be a very long list. 2/18/60
A red cow belonging to H.J. Miller of Pigeon Roost who earned the title to her name early last fall as a 'tater diggin' cow has again proved herself useful by doing a job most needful. The name of 'tater diggin' was bestowed upon the cow after it was learned that she could take her front foot and pull 'taters out of the ground faster than old man Miller could himself. However, it was later learned there was a drawback to her 'tater diggin' career. She did it to her advantage. She would crawl through a fence and slip into the 'tater patch – did 'taters as fast as she could, in seven or eight hills; then she would light in and try to eat ever last one of 'em. Now here comes another story about the cow. That is of making roads in the deep snow here and there around the home of Miller. That was good to take the job away from him as he was too poor in health to do it himself. Miller reports the cow made several trips trudging through the twelve inches of snow, first going from her place at the barn to the house; then when this snow trail was completed, she made a similar road from spring to house, which would be the roads most traveled. But when she started to fix another road from the house to the highway, Miller must have thought it was too long a pilgrimage in the snow, for he went a nearer way – headed her off and flagged her down with a little bucket of 16% dairy feed. Understand this, though – this was after she had made the necessary snow trails and he had already thought of the new name. The suggested new name is 'tater diggin' and 'snow trampin' cow. She always earns her names the hard way. Miller said he was going to keep his fingers crossed from now on as to what jobs on his farm the cow could perform to keep her name in the news, as there is no doubt she will never earn a famous name as a milk champion. 2/25/60
——————–
Man everybody needs a cow like H.J. Miller's don't you think? And sigh…don't you wish you could have went and seen Lost Cove? I sure do.
Jump over to the Foxfire website and poke around. They are still publishing the magazine and those wonderful Foxfire Books too!
Tipper