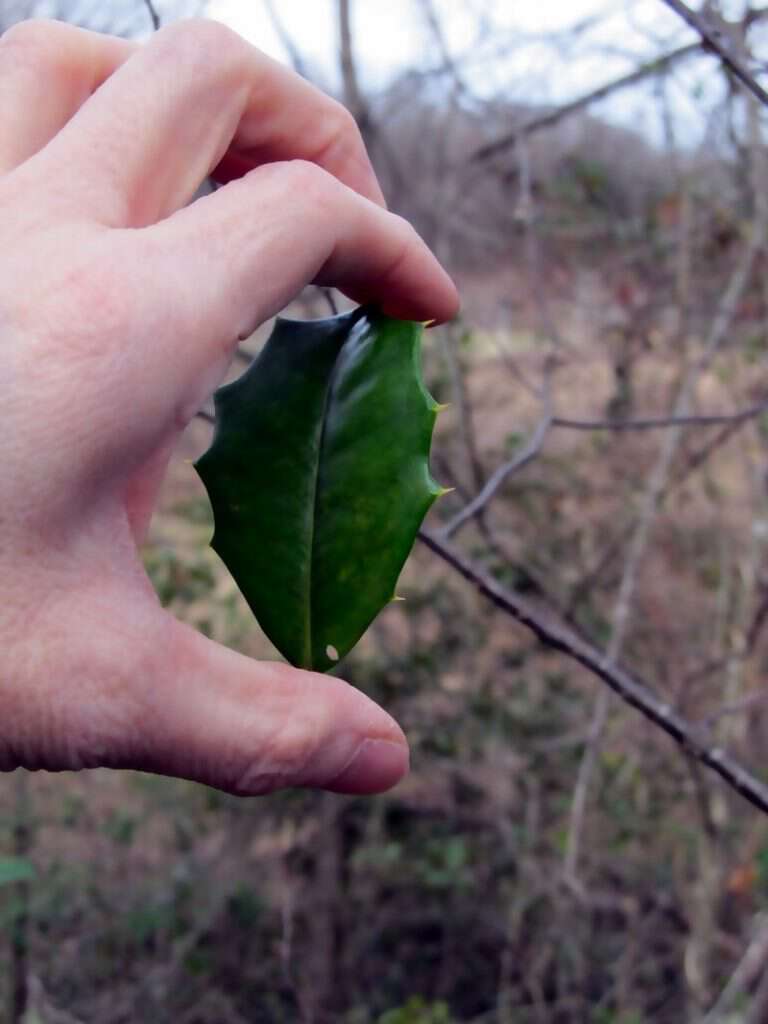 Tipper-Do any of your readers remember, taking a sharp pointed holly leaf, putting it between your middle finger and thumb. Holding ever so lightly, (cause it is prickly) give it a slight puff of air and watch it spin round and round. We always tried to see who could get theirs spinning the fastest and longest…without poking the heck out of our tender young fingers….LOL
I think this is an Appalachian game, it was taught to me by parents..
B. Ruth – December 2012
————-
I remember blowing on holly leaves just as B.Ruth described. Granny has a holly tree in her yard, but I know that's not where I learned the game. Seems like maybe there was one near the old Martins Creek School? Or maybe somebody taught me to hold gently and blow on a trip up the creek.
For 2 other Holly related posts check out the links below:
Tipper