Today's guest post was written by Ethelene Dyer Jones.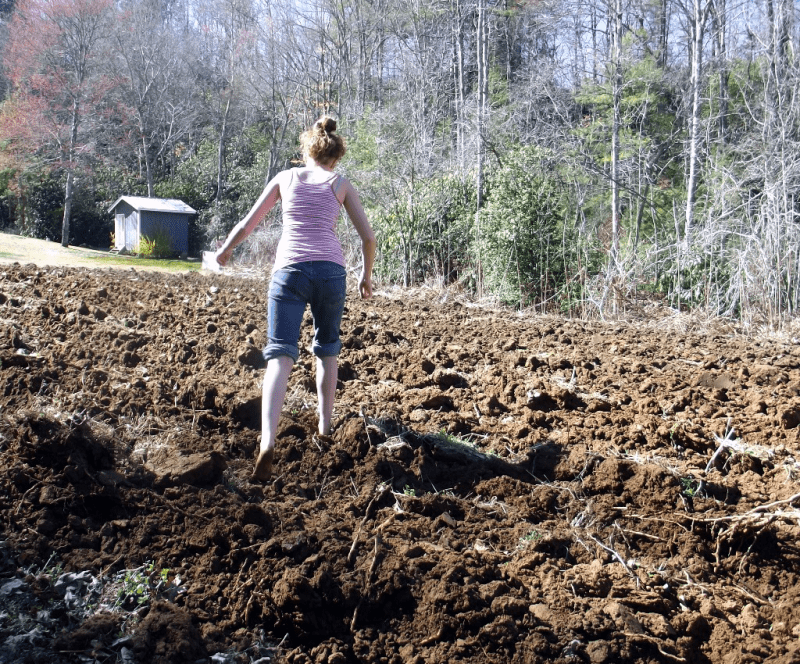 Chatter's bare feet in the soil. It all took me back to memories of the delight of that new-turned earth and the prospect of a garden! I've borrowed the first line from a poem by Emily Dickinson, "I never hear the word escape," so I want to give her credit for that line. Anyway, here's what I wrote about Chatter's Saturday experience of bare feet in new-turned garden soil.
Escape
"I never hear the word escape"
Except I think of new-plowed ground,
The soil turned up by early plow
And all the treasures therein found.
The loam itself, a warming bed
To sink bare toes within,
And little critters, unearthed now
That rest upon my hand.
The pebbles washed upon the land
From some far-distant flood
Are polished gray, collector's piece,
Memento found, I'll frame in wood.
But best of all this treasure
Turned up in early spring;
The promise of a garden's yield
That summer's bounty will bring.
by Ethelene Dyer Jones
————-
Ethelene was inspired to write the poem Escape after reading a post I wrote a few years ago about Chatter getting to walk barefoot in the fresh plowed garden while her sister was out gallivanting.
Tipper