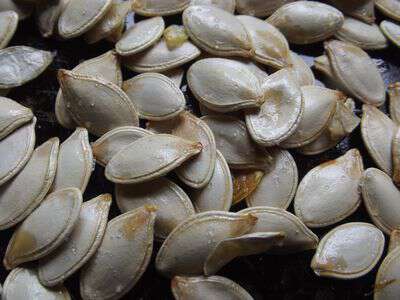 Over the weekend I put up two pumpkins. Feels good to have pumpkin on hand when we want to make pumpkin rolls or pumpkin pies this winter. Granny makes the best ever pumpkin pie.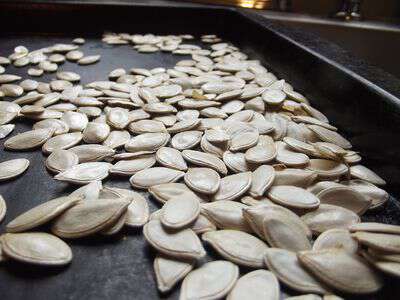 Once I scooped all the seeds from the pumpkins I let Chatter have the job of washing the gunk off of them. Afterwards, she spread the seeds on a paper lined cookie sheet and let them dry over night. From two small pumpkins we got just under a cup and a half of seeds.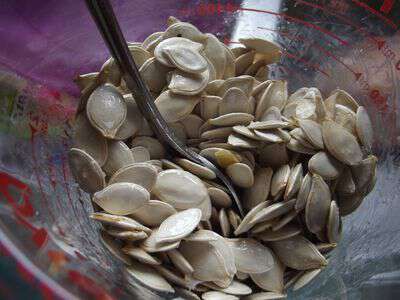 The next day, we melted two teaspoons of butter in a bowl, added the seeds and a pinch or two of salt and stirred the mixture well.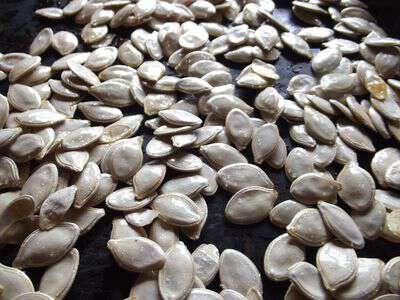 Once the seeds were spread out on a cookie sheet we baked them at 300 degrees for 20 minutes till they were just beginning to turn brown around the edges.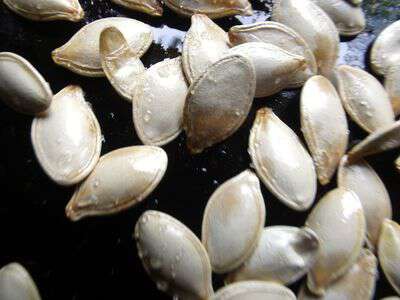 These were hands down the best pumpkin seeds we've ever roasted. The pumpkins were grown by a man down the road, who like the Jolly Green Giant, can grow anything. I wouldn't doubt that he somehow made the seeds inside the pumpkin grow extra good too, but I think the real reason they were the best ever is because we let them dry over night.
Tipper