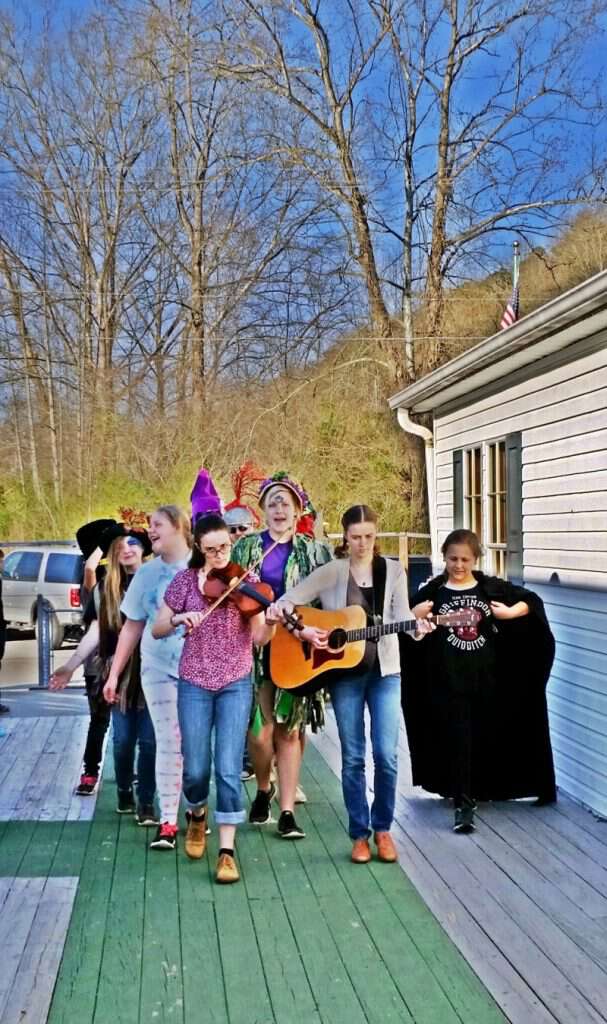 Chatter and Chitter lead the Maker Costume Parade
This is the second year the girls and I have been part of The Learning Center's Maker Faire. Here's how the school explains it's annual Maker Faire:
"At TLC! we have always emphasized learning by doing. Our E-STEAM curriculum runs on the power of student-driven creations. We know that the act of making, tinkering, fiddling, and fixing sparks a deep curiosity in all of us. 

 As we prepare our students to enter a 21st Century job market, we know that we must now expose them to the technology and innovation skills they will use in the future. We want to prepare our students to be life-long MAKERS as well as life-long learners. The act of making contributes to community and drives the entrepreneurial spirit that leads to positive change in our world."
Over 70 makers participated in the Maker Faire this year. Participants showcased their expertise with food, blacksmithing, bonsai gardening, jewelry, weaving, crotchet, game programming, painting, genealogy, history and lore, music, gardening, woodworking, pvc pipe bows, handmade boats, and a whole lot more!
We are all makers in some way, shape, or form. I love that TLC! is making such a great effort to foster and encourage the makers in their school family and the community at large.
Tipper
Appalachia Through My Eyes – A series of photographs from my life in Southern Appalachia.