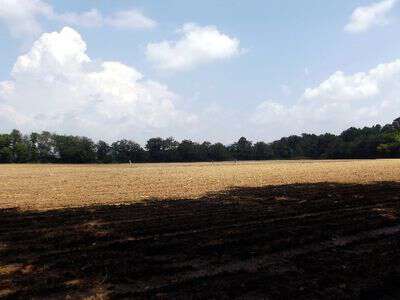 A few days ago the Blind Pig family went looking for treasures in one of the big fields that lie along the Hiwassee River.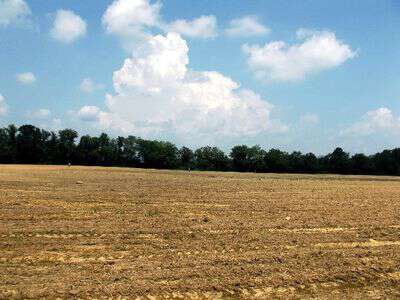 We were looking for arrowheads.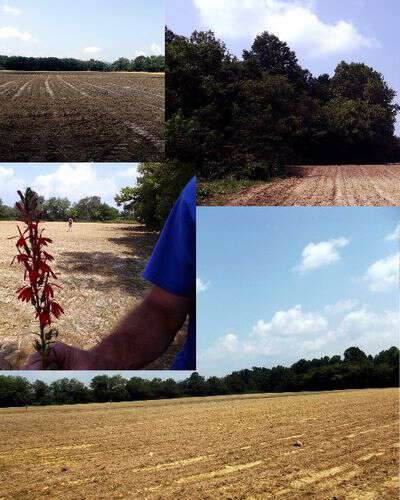 The day was beautiful with blue skies, green trees, brown dirt, and just enough white fluffy clouds to make it all pop.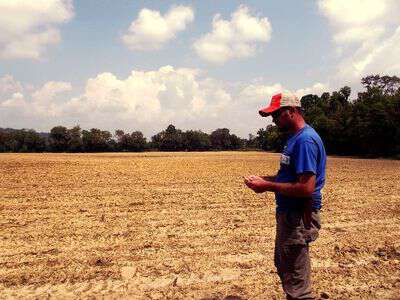 As we walked around the huge field I thought of Pap and how he was born just down the river a piece; of how he traveled this area when he was a boy the same way we were traveling it that day-by our feet.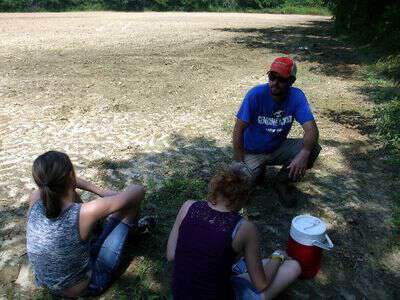 We were spread out across the big field but the need for water soon brought us all back together to sit in the shade. I started teasing The Deer Hunter, asking him if he thought he could till a field that big with his little tiller. Teasing back he said why sure he could, it might take him a while but he was the man who could do the job.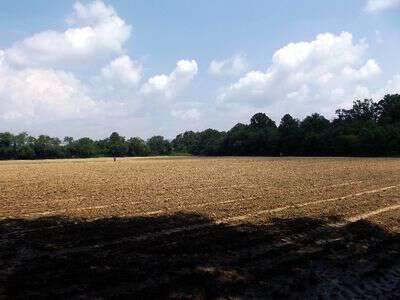 I told him he might could till the big field, but I was sure glad I didn't have to till it, plant it, weed it, nor harvest it. I told him and the girls "The people who used to have to do it all by hand and plow came from much tougher stock than me."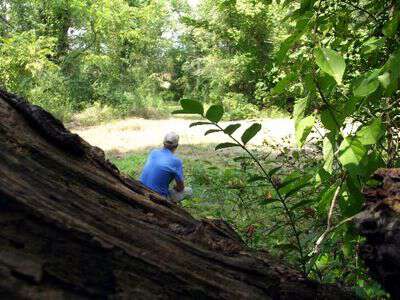 The Deer Hunter really could plow that field with his tiller if he set his mind to it-he's a hard worker. He works hard every day while I sit stationary at my job and do not much of anything.
I've been blessed to know a lot of hard workers in my lifetime-men and women. Today my hats off to them all. Enjoy your Labor Day and as Pap would say don't bust your belly if you're having a special meal.
Tipper
p.s. Just in case you're wondering-we didn't find any arrowheads. At the end of the day my bucket had a white piece of china, a white piece of a canning lid, and 2 pieces of coal. The girls each brought home a bucket of rocks to add to their every growing collection.