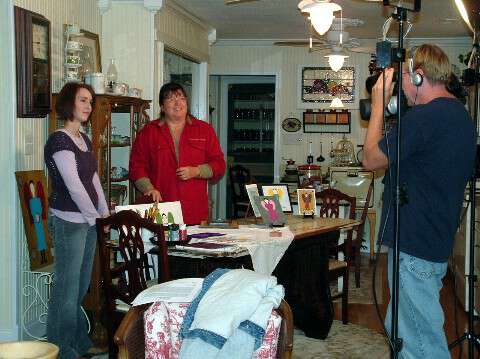 Over the weekend I experienced total paralyzing fear simultaneously with uncontainable excitement and joy. Carolina Crafting contacted me several months ago-they were interested in doing a pod-cast show casing my folkart and featuring Paul's music. After months of planning it all came together this weekend.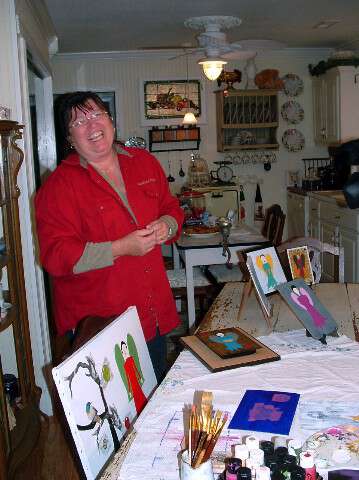 Jackie Jentzsch is the host of  Carolina Crafting and though I've only known her a few months-I feel as though I've known her my entire life. She is bubbly and outgoing and just happens to have a great love for Appalachia. When Jackie was a child she lived in Ohio in the northern portion of Appalachia. The area was depressed economically and her parents decided to move to Florida in search of a new life. Jackie spent the next 48 years trying to figure out how to return to the way of life she longed for-the life of her childhood. Her dream finally came true in 2006-and I'm so very glad it did!!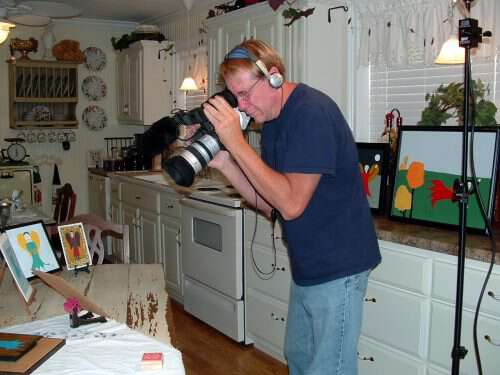 Jackie and her camera man Ron were just amazing-nice, understanding, friendly, calming-I could go on and on about both of them.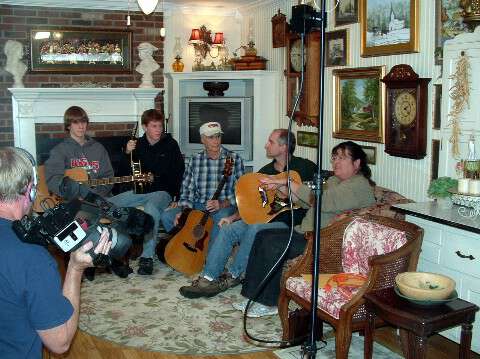 While I was a nervous wreck for my show-the boys acted like this was something they were totally used to doing on a daily basis.
They performed 2 songs-one of Pap's original songs-Angels of Mercy and one of Paul's originals I'll be Young. I  know their show will turn out great. Mine- I don't ever plan to watch-so all of you will have to tell me how it goes. I know I'll sound like such a hick-my lovely husband has reminded me-I am a hick.
Tipper
p.s. It'll take several months for the shows to be edited-but I'll let you know when they're ready for viewing.