Life is full of secrets-some important some totally trivial (think middle school crushes). I've always enjoyed being in on a secret-you know being part of the inside circle. Truth be told, there are secrets I've kept for more than 20 years. I still take delight in knowing I was faithful to the person who trusted me-even though revealing most of the secrets wouldn't amount to much now.
Chitter and Chatter are not good secret keepers. For them it's like a disease-if they know it-it has to be told. They are equal opportunity tellers-they've both dished about the other's private business and our family's. At this point, The Deer Hunter and I would just as soon not know about the details they spill to anyone who'll listen. See-they're not called Chitter and Chatter for nothing.
A few secrets are common in all areas of Appalachia, such as: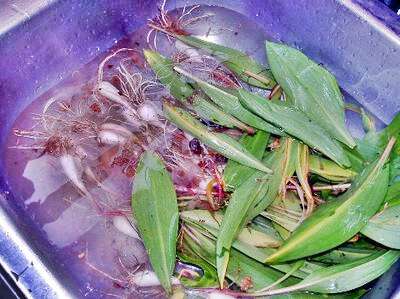 Ramp patches. Folks take ramps serious-and you never want the location of your favorite patch to get out-or you might run the risk of missing out on this spring delicacy.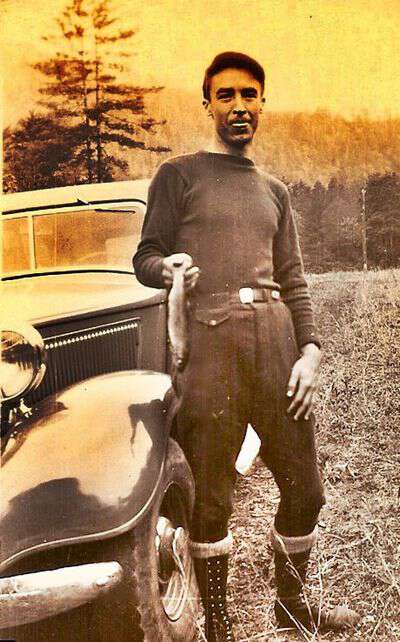 Favorite fishing holes are also kept close to the vest. The Deer Hunter has a few buddies who almost stoop to blindfolding their guests to protect their secret fishing spots.
Hunting Ginseng is a common practice in my area. My older brother, Steve, use to sell it to make extra money when he was in high school. All my life I've heard folks claim to know the secret location to the mother load of Ginseng-of course they aren't willing to share their knowledge.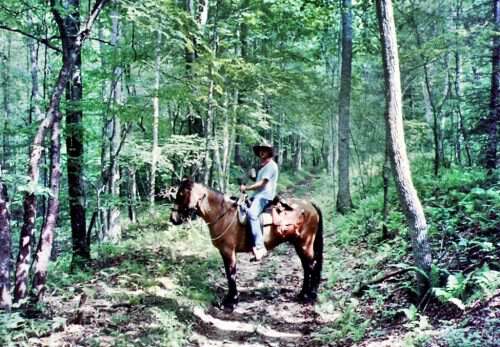 Back in the day, before kids, The Deer Hunter and I did lots of riding horses and camping. One memorable week we camped in Transylvania County, NC, way back in the mountains. It was about mid-week and we hadn't seen a soul since we'd been there. We were riding single file up an old road bed that had weeds as high as the horses' withers- suddenly we heard 2 sharp whistles-one off the side of the mountain-one above us. Just as I was about to wonder aloud who it was-The Deer Hunter turned us sharply around and headed back the way we had come at a good trot. As we reached the bottom of the mountain, he finally stopped to explain-the whistles were used as warning signals by folks who were tending their pot beds-definitely a secret I'd rather not be in on.
I've saved the best secret until last-this week's Pickin' & Grinnin' In The Kitchen Spot-Secret Agent Man. Paul and Guitar Man do some amazing flat top guitar picking in it-I just know you'll like it!
Hope you enjoyed the song! So are you a good secret keeper?
Tipper