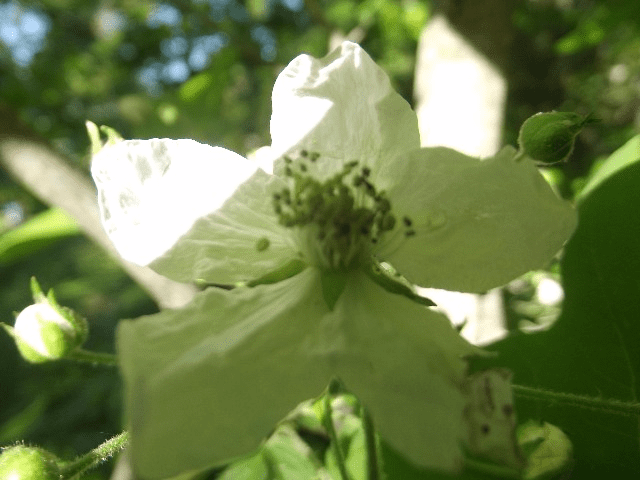 The other evening I was walking up the hill from Granny and Pap's when I noticed a Blackberry briar growing in an unlikely place. I probably would have never noticed it except the white blooms seemed to shine in the shady edge of the woods.
The roots of the blackberry lay well within the woods. The briar was long and lanky with not many leaves nor blooms except for the portion that had found its way out into the sunlight.
I stood there looking at the blackberry briar thinking it was truly profound. Even though it was rooted in the damp dark woods beyond the ditch, it fought its way through the trees and laurels into the sunshine where it bloomed in fragrant beauty in the hope that it would produce berries—its life's calling.
I walked home, got my camera, and went back down the hill to take a photo. I thought "Maybe if I take a photo and write about the lone blackberry briar on the Blind Pig it will remind me to reach for the sunshine too."
Tipper
This post was originally published here on the Blind Pig in 2013.