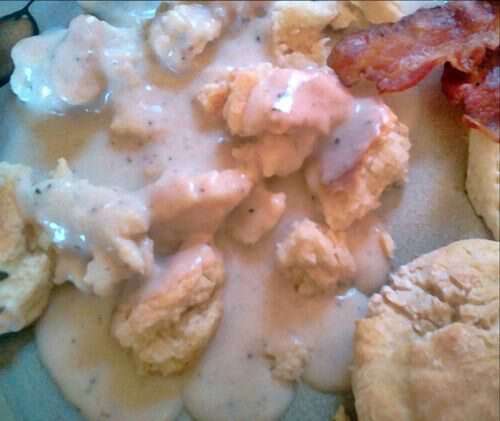 Last week's Crumble or Pour post made me study on other important bread matters. You know like whether you should tear your biscuits before dousing them with gravy or split them open.
It took me a good 15 years of marriage to realize The Deer Hunter splits his biscuits while I tear mine in little pieces.
After I realized the biscuit discrepancy in our marriage I was left wondering who taught me to tear my biscuits and who taught The Deer Hunter to be so neat and tidy with his plate of biscuits and gravy.
Tipper
Subscribe for FREE and get a daily dose of Appalachia in your inbox