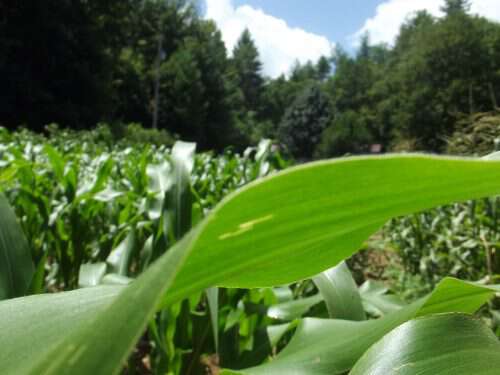 Our garden is still going strong. This is the first year we've tried to stagger our plantings in an effort to extend our harvest season. Our first round of corn is almost gone-but our second round is coming on strong. The unusual high temperatures and dry weather we experienced at the beginning of the summer was hard on our first corn. The more moderate temps and frequent rain we've had recently seem to have been perfect for our second planting of corn-it looks lovely.
We still have beans galore-peanut and white-half runners.
Our zucchini plants have done so so this year. And for the second year in a row our yellow squash plants have been almost a total waste of time. The plants grow great-they just don't produce.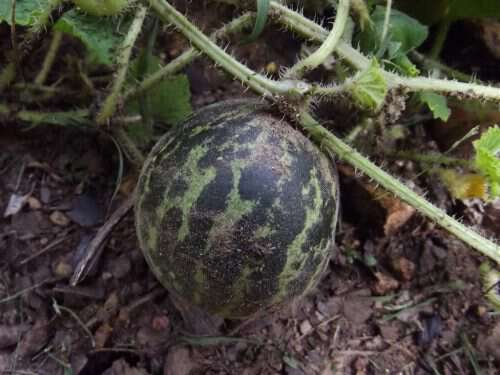 Remember my plumgranny from last summer? I planted the seed I saved-and have several growing-I can't wait to see if they smell as fragrant as the one from last summer.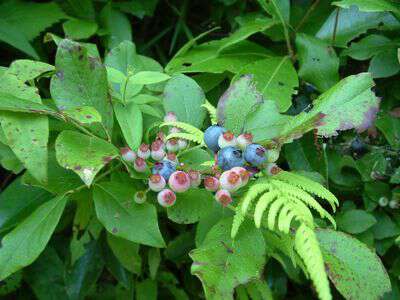 My blueberries have been few and far between this summer. Last summer some unknown bird ate every last one of them! This year they just haven't produced much. I think I need to trim the trees around them-and prune the bushes a little too.
Green peppers , banana peppers , and cucumbers are all still going strong.
That early dry heat took a tole on our watermelon and cantaloupe plants. The ones in the big garden were so pitiful The Deer Hunter tilled them up back in the first part of July. Now at this late stage in the game-one of Chitter's watermelon plants has decided to produce. She's so excited about it-but I told her it may not have time to fully develop-she said she'd eat it anyway!
The tomatoes are still producing so well that I can barely keep my kitchen counter clear of them.
All in all we've had a super garden season. It started out on the right foot when Sow True Seed signed on to sponsor the Blind Pig garden-and just kept getting better from there. The only real failure was our squash-I even tried planting it in a totally different part of the garden this year-but that didn't seem to help either. We've grown bookoos of squash in years past-just not in the last two years.
How does your garden grow?
Tipper