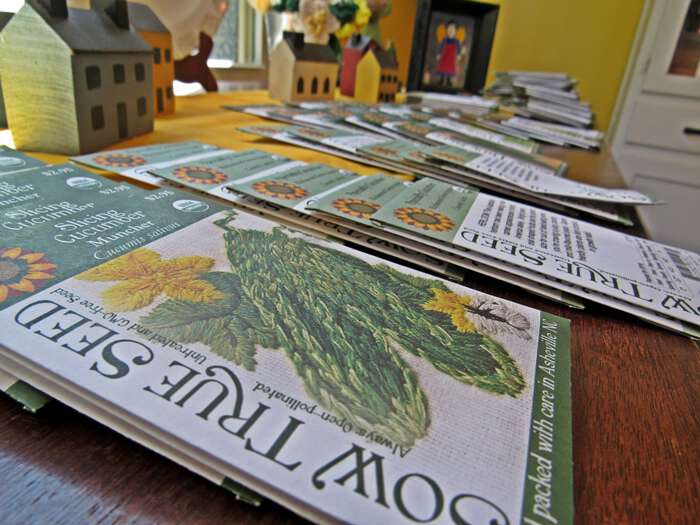 I finally manged to get my Sow True Seed Reporting @ Large Cucumber varieties planted. At the end of a long tiring day Chitter helped me plant:
Slicing Cucumber Muncher: I've never grown this variety before. I typically grow cucumbers that stay on the smaller size because I think they taste better, but the description states that this one won't get bitter even at the longer lengths that it grows-so I'm anxious to see how it turns out.
Richmond Green Apple: I have grown this one before – it's an excellent producer for us. The roundish cucumbers have a milder flavor and the skin seems thinner to me.
Marketmore 76: This one is described as one of the best all around cucumbers – even good for selling at the market. I've never grown it before either.
Boston: According to the description, this is the cucumber for pickling. I'm excited about growing it for the first time because I put up lots of pickles each summer.
Bush Pickle: I grow this one every year. It is a great producer and it does take up way less space than cucumber varieties that run.
Suyo Long: These babies can grow up to 18 inches long!!! I was excited about trying them for their size alone, but somehow I didn't mange to keep any of the seed. I'll be anxious to see how they do for the Blind Pig and The Acorn Cucumber Reporters @ Large.
If you signed on to be a Cucumber Reporter @ Large send me an update when you get a chance and I'll share your report with everyone. I've only gotten one so far so I'm anxious to see how everyone else is faring.
Tipper