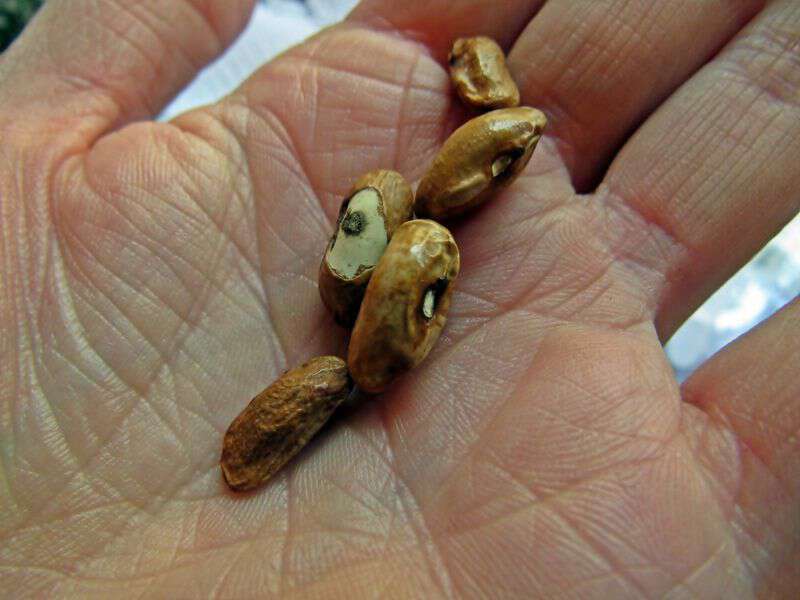 A few years ago Brian, one of The Deer Hunter's friends told him about a greenbean variety that had been passed down through his family for generations. The family lives in the Junaluska area of Cherokee County.
Brian's family call the variety a Yonce Bean because it came from his Granny's Yonce family.
The bean is a bush bean. Brian said the bean plants will produce more than once over the course of the summer. The greenbean is larger than a white half-runner or greasy bean. When it's cooked the greenbean makes almost a broth. They are very tasty.
When I questioned Brian about how long his family had grown the Yonce Bean he said his Granny told him her parents grew it from the time she was a little girl. Her brother, Alvin who is 94 years young, told Brian he remembered the greenbean was also called Young Prince.
The family almost lost the bean seed several years ago and have only recently built up their stock enough to share. This is the first year we've tried growing the Yonce Bean. I'll let you know how it does.
Tipper