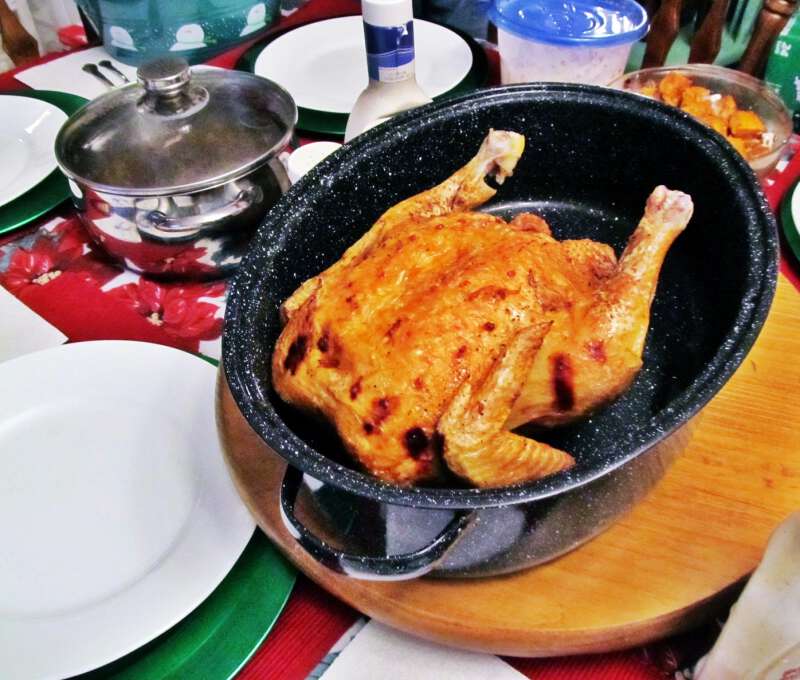 founder noun To become ill from overeating.
Same as flounder.
1942 Chase Jack Tales 5 Well, Jack eat about all the dinner he could hold, but the King's old woman kept on pilin' up his plate till he was foundered. 1975 GSMNP-59:10 He'd get in the corn or something like that and eat too much and founder him, make him sick and possible kill him . . . A mule, you can't founder them by eating. 1990 Fisher Preacher Stories 25 An animal such as a cow or hog or horse is said to be foundered if it eats too much. At times the term is applied humorously to human beings.
Dictionary of Smoky Mountain English
———————
A few weeks ago Ethelene Dyer left this comment:
Did any of you ever get "foundered" at dinner on the Grounds? Tipper that's a word for your Appalachian vocabulary test!  I think instead of giving the definition, I will see who knows what  "foundered" means!
Like me, several of you know what the word foundered means. It's a word I've heard my entire life and still hear on a regular basis. If there's ever a time of the year to founder yourself its during Thanksgiving and Christmas.
Tipper