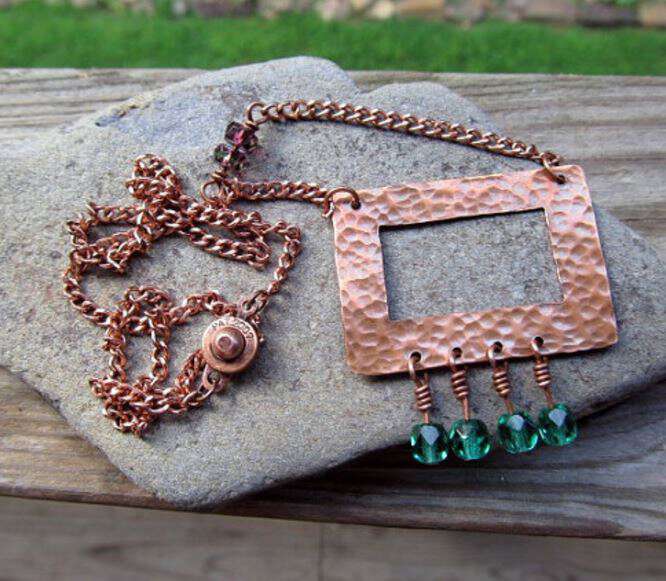 Hard to believe its been 2 years since Chitter opened her Stamey Creek Creations Etsy Shop. I interviewed her for the blog when she first started selling her jewelry-if you missed it go here.
Over the last 2 years Chitter has grown and evolved as a jewelry maker and you can sure see it in the items she's been producing lately.
When Chitter first started making jewelry she used mostly bead stringing and simple macrame techniques. Since then she's advanced to the beginning stages of metal smithing.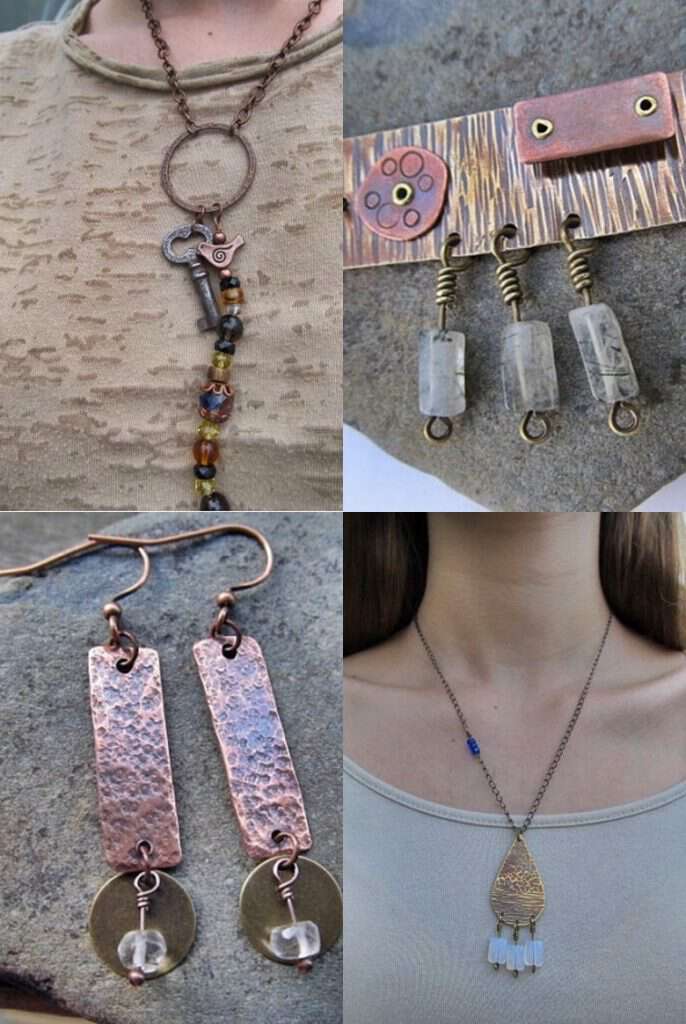 Chitter has a mixture of items in her shop at the moment.
You can see some of the metal working skills Chitter has learned in the photos above. The pieces are cut out, filed and sanded, textured, a patina is added, and then they are tumbled for a durable finish. She's started using rivets to connect parts of the creations and I really like that look. I also really like the easy to use clasps she puts on the necklaces.
Chitter graciously donated this necklace for me to giveaway as part of my Thankful November series. It is a copper necklace made with rose quartz, amethyst, and Czech glass.
I hope you'll jump over and visit Chitter's Stamey Creek Creations Etsy Shop. Leave a comment on this post for a chance to win the necklace. *Giveaway ends Saturday November 19, 2016.
Tipper