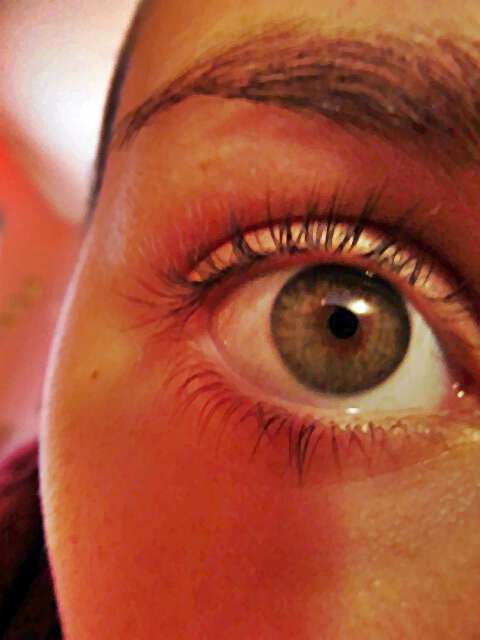 big eye noun Insomnia (esp in phrs have the big eye, take the big eye). Cf moon eye.
1976 Garber Mountain-ese 8 The chilurn allers git the big-eye on Christmas night. 1994-97 Montgomery Coll. (Adams, Cardwell, Jones, Ledford, Ogle, Oliver, Weaver).
Dictionary of Smoky Mountain English
——————–
I've always been good at sleeping. By nightfall I'm so tired that I swear I could lay down just about anywhere and soon be fast asleep. The Deer Hunter says he's timed the amount of time it takes me to go to sleep. He teasingly says it's 30 seconds till snore. If I get woke up during the night I have no trouble going right back to sleep. I'm telling the truth when I say my sleeping ability is worthy of a fairy tale.
One of the reasons I sleep well is because I need sleep. If I don't get enough sleep my brain doesn't work and I get teary eyed over the least little thing. Lack of sleep makes me feel like a toddler who stayed up way too late and then missed their nap the next day.
The Deer Hunter sleeps good these days but when we were first married he had a hard time getting enough sleep. It took him forever to go to sleep and then if he got woke up during the night he might as well forget about ever drifting off again. I used to cringe every time the girls called out for me in their younger years because I knew he'd wake up and not be able to go back to sleep.
I feel for folks who have insomnia-we call it the big eye. One of my close friends told me she has so much trouble sleeping that sometimes she just gives up and sets up watching tv for the rest of the night.
The other day Pap told me he had a terrible time trying to sleep the night before. Since most of his recent sickness seems to have happened at night, I was worried and asked him if he was in pain. He said "No I reckon I just had the big eye because I felt fine I just couldn't sleep."
Do you ever have the big eye? If so what do you do to combat it?
Go here for a catchy song about chasing sleep and having the big eye.
Tipper