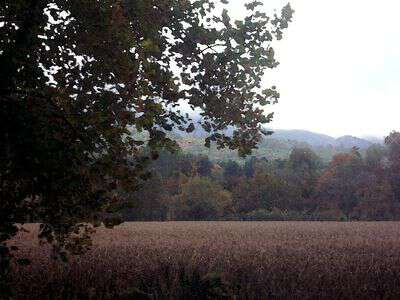 It's time for this month's Appalachian Vocabulary Test-take it and see how you do.
Acrost
Abide
Age
Alkyhol
Arrowy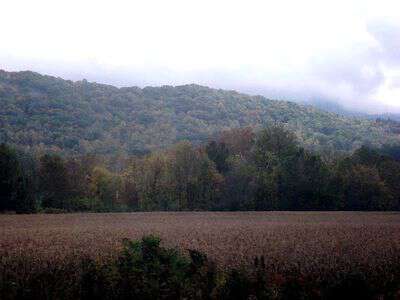 Acrost: across. "He lives just acrost the bridge below Clay's."
Abide: to endure; to put up with. "I will not abide with anyone acting like that in my house, I don't care who they are!"
Age: be or become old. "Mrs. Beavers fell and broke her ankle. I'm afraid since she's up in age it'll be hard for her to get over it."
Alkyhol: alcohol. "Once he started drinking that ole alkyhol he just went plum crazy. Weren't nobody could do nothing with him from then on."
Arrowy: arrow. "They've got a arrowy painted on the road showing you were to turn off now. I reckeon they think people can't do nothing by themselves."
I hear 1-3 on a regular basis in my area of Appalachia, and I hear older folks-like Granny and Pap say #4-but not people my age or younger. The alkyhol usage will mostly likely be lost once Pap and Granny's generation are gone-that train of thought reminded me of #5.
Back in the day-before I ever laid eyes on The Deer Hunter, I went on a date with a boy from way down in the lower portion of Cherokee County. We went bowling. He was trying to explain the art of bowling to me-when he told me to watch for the 'arrowy'. I said "Watch for what?", he said "The arrowy." After a few times of that I finally figured out he was telling me to watch for the arrow. He sorta blushed and told me "All his family said arrowy for arrow." I told him not to worry my family talked funny too.
So how did you do on the test?
Tipper