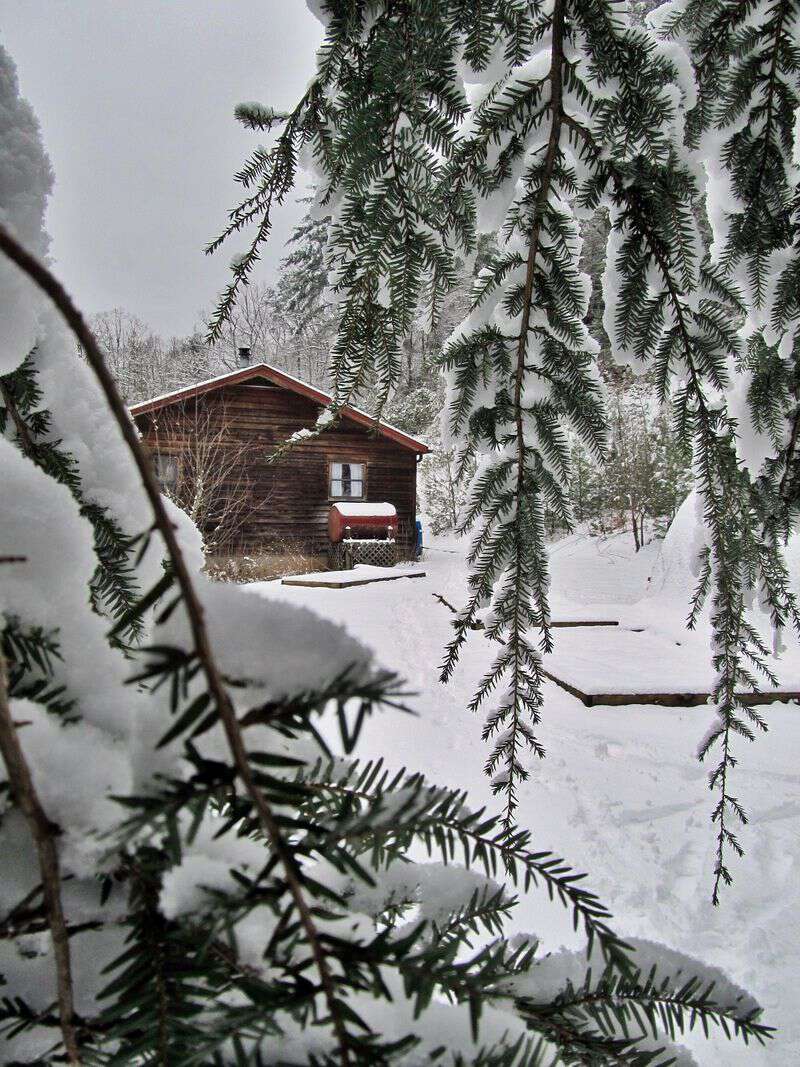 If you've been reading the Blind Pig and The Acorn for a good while you already know I'm plumb foolish about snow. I just love it! I can only remember one or two Christmases that were actually white even though the holiday certainly brings to mind snowy drifts.
With the chance of the first snow of the year coming later this week (I'm keeping my fingers crossed!) I found myself thinking back to the Christmas of 2010. It was truly a magical White Christmas.
Keep reading to re-visit the post from the archives that I wrote about the snowy event.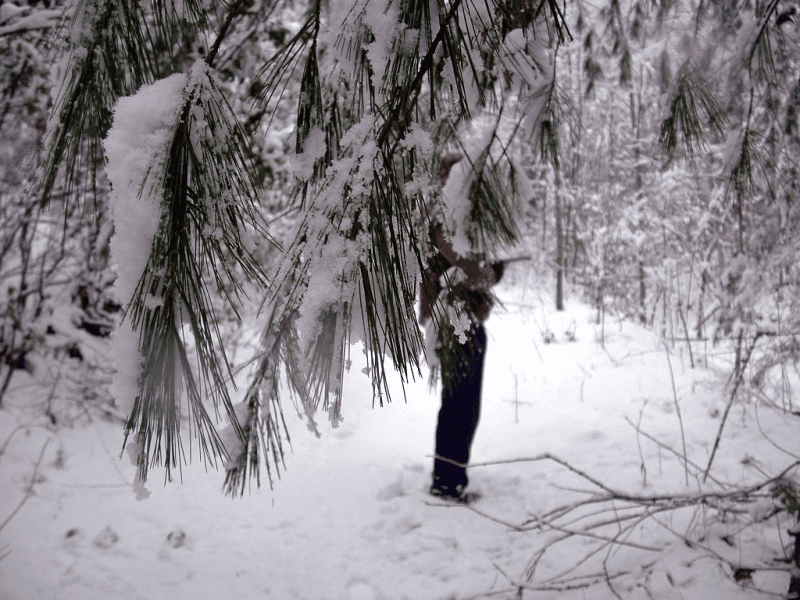 After the lights went out on Christmas afternoon, the Three Indian Princesses went out to play in the snow, and I convinced The Deer Hunter to hike up the creek with me.
I've written about the old logging roads and trails that criss cross the acreage around my house before, if you missed it you can read about them by clicking on the following:
Springtime Hiking In The Mountains
Treasure Hunting In Appalachia-Touch Of The Past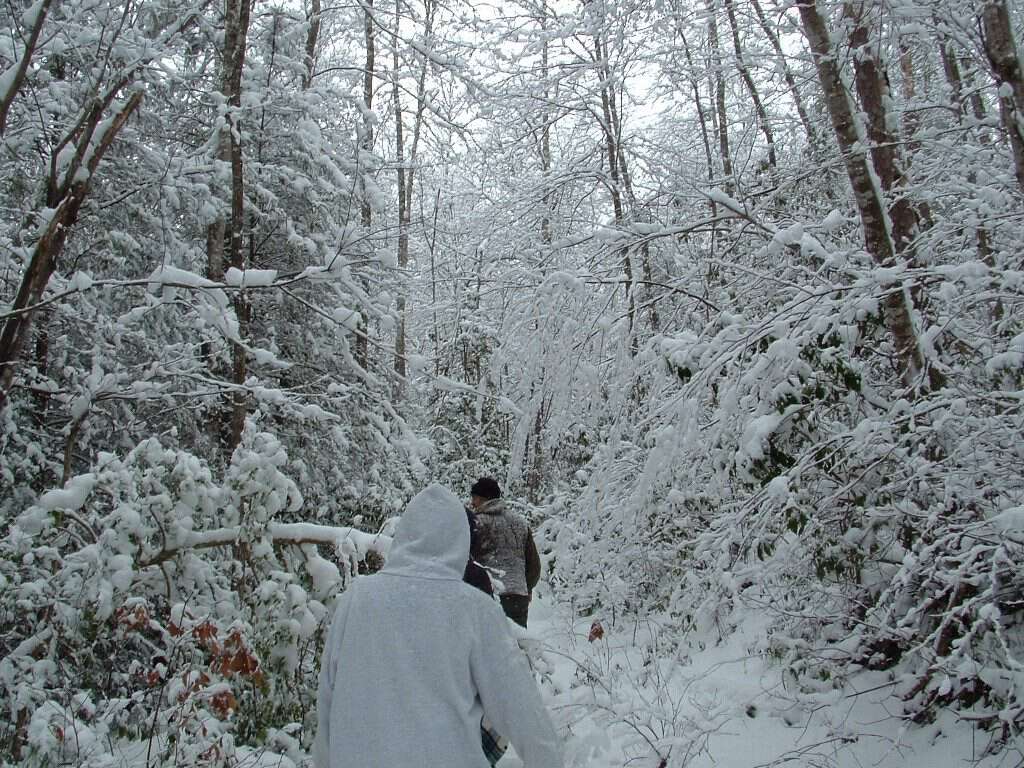 The scenery was breath taking. There were intricate arches to walk under all along the way. The sight made me wonder if an earthly being could create something as spectacular. In many places the snow had weighted down the trees till there was little trail left to walk in.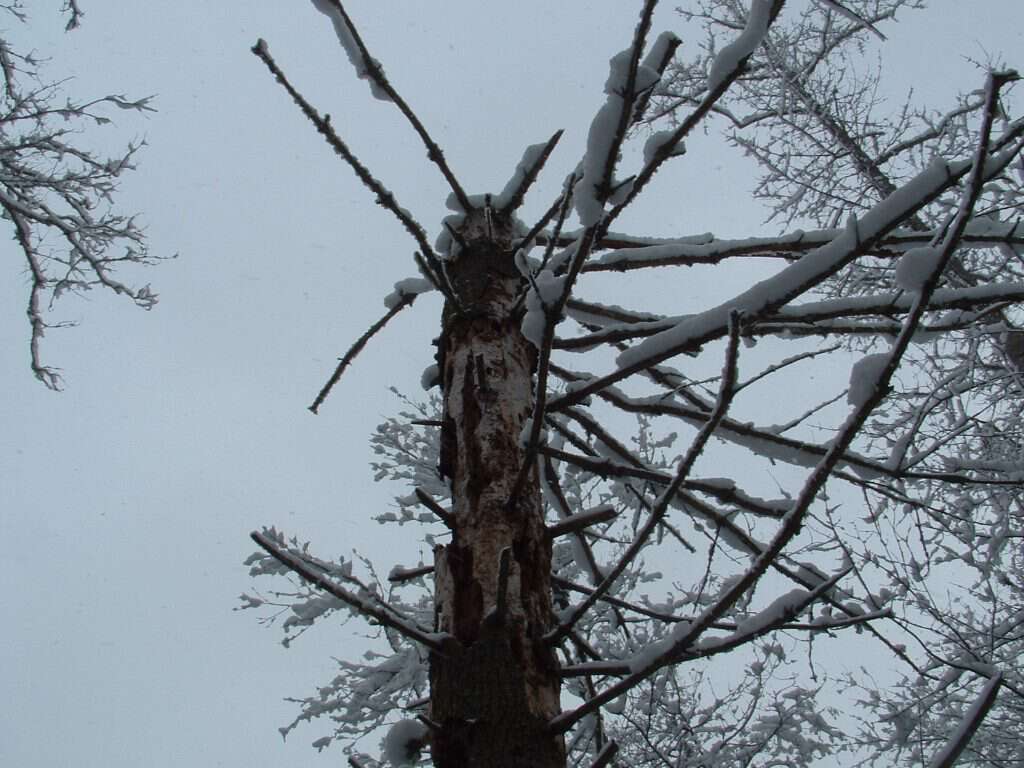 Funny how the white makes things stand out more than normal. The dead pines that have been ravaged by beetles stood out like they were finally able to get someone to pay attention to their plight.
Squirrel nests stood out like dark balls against the snowy skies.
There were icicles galore-some over a foot long.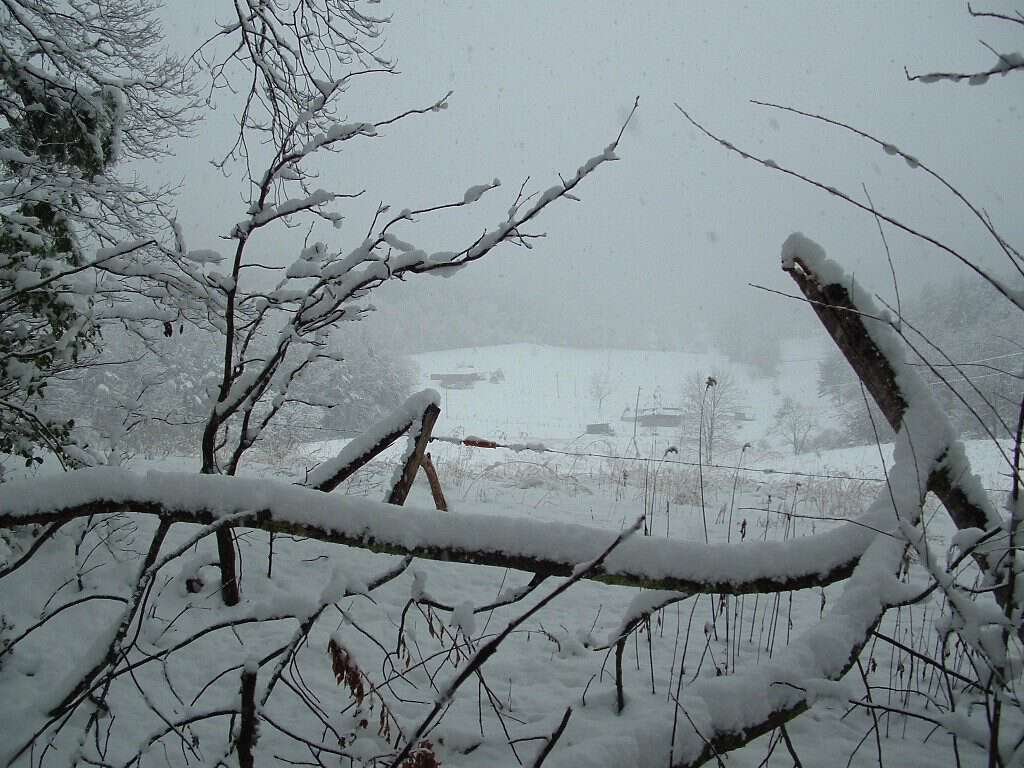 When we peeked over the next ridge into the Pinhook Community it looked like a Christmas Card.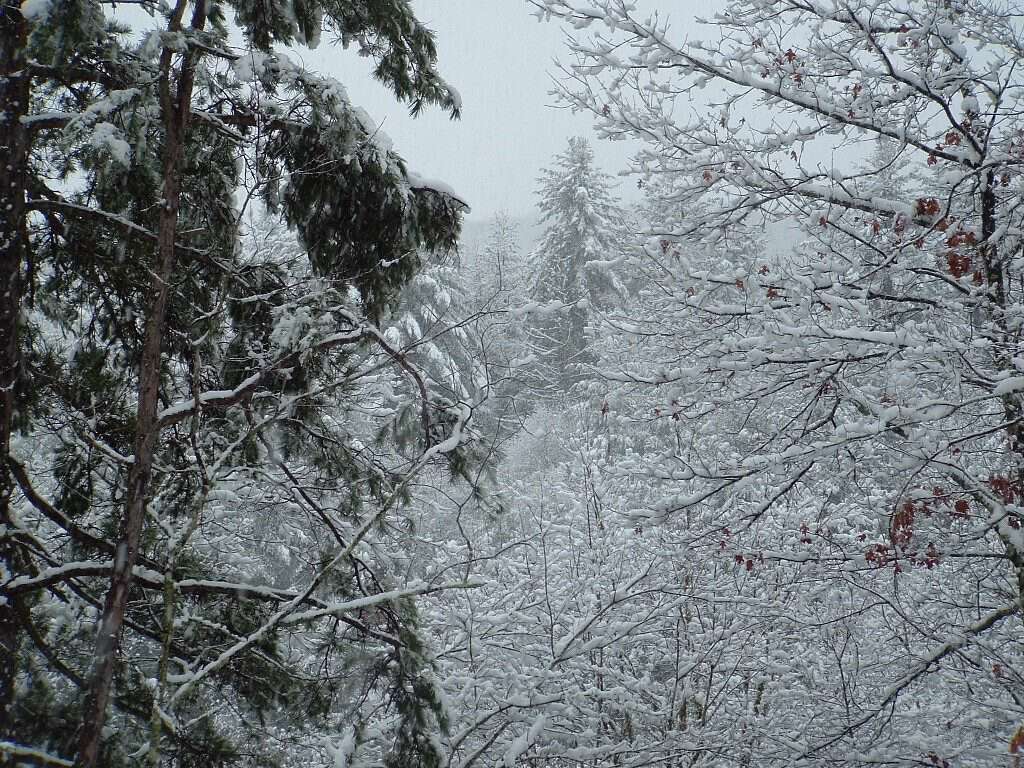 The view from the ridge across from our house made it look like we lived in a forest of flocked Christmas trees.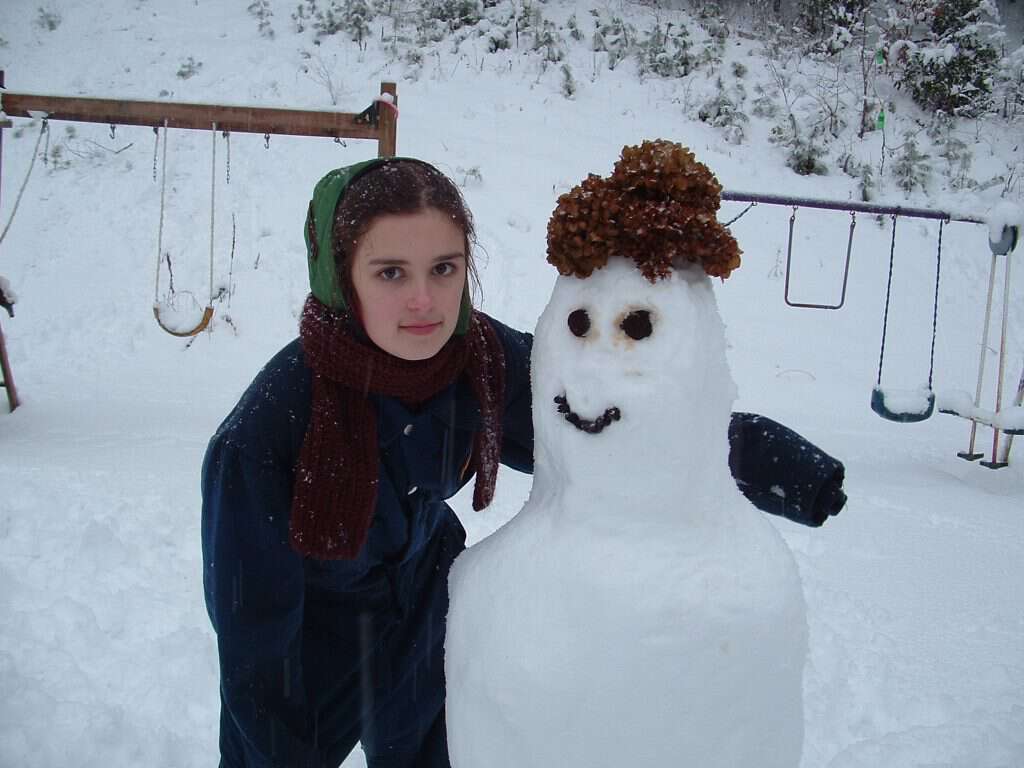 By the time we got back home, the girls had tired of sledding and had built their very own Snow-lady named Patricia.
After we told them how much fun we had on the hike they both wanted us to turn around and go back up the creek right then. We convinced them to wait till the next day.  You can follow this link to tag along on our second hike and to see the mysterious tracks we found on the way.
Tipper