Wandering back in time is a common theme in Terry Thornton's writing. He lives in the hills of Mississippi and writes about the history and heritage of the area. His work strengthens my belief that we need to understand what went before to gain a hope for the future. Over the past few weeks I've become a devoted fan of his writing.
Terry has an incredible memory and documents not only personal details about his childhood but also describes in detail the landscape and how it has changed or in some cases simply disappeared.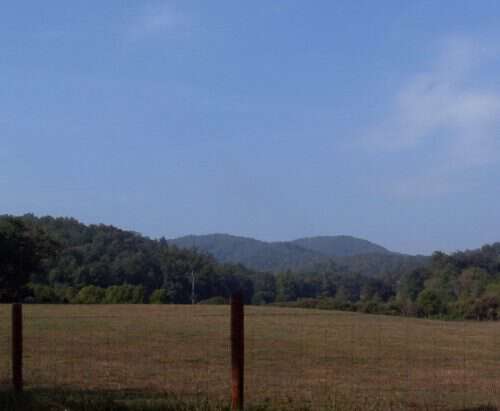 I live in the same mountain holler I grew up in and Terry has inspired me to think of the changes I've seen in my life time. If I could show my girls what the landscape looked like when I was their age, I believe they would have trouble recognizing it's the same place. One house is gone, 5 have been added, fields have turned to lawns, and many trees are gone.
Once a relative who had come for a visit teased me about "pig trails" in the holler. He was talking about the worn footpaths between the houses.
I've always been intrigued by the trails and old road beds that run through the acreage surrounding our land. Pap can remember when they were traveled by people, wagons, horses, and a few cars.
Growing up we had gravity water (water that came from a spring up the mountain). I always liked going up the creek with Pap to check on the water. He would tell me stories about the corn fields that use to be on the sloping sides of the ridges, he showed me where a stone stable had stood for horses, and he'd point out old house places and tell of the people who had lived there. Even though the houses were long gone having been erased by the woods, Pap made it all seem real to me. All that remained of the homes and fields was a pile of rocks or a few flowers planted by someone I'll never know. But the houses, fields, and people remain in Pap's memory.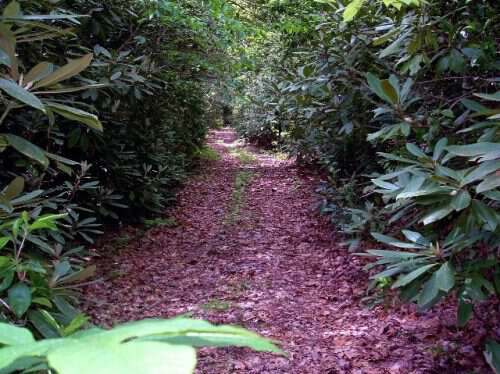 When I travel the trails and road beds with my girls I point out things that have changed since I was a girl. At one creek crossing I can recall 3 or 4 remaining logs of a bridge rotted and turned green with moss. There was a whole car door leaned up against a mountain laurel-now its rusted into just a few pieces. And many of the trails have grown up with saplings and weeds cause there's no need to walk them.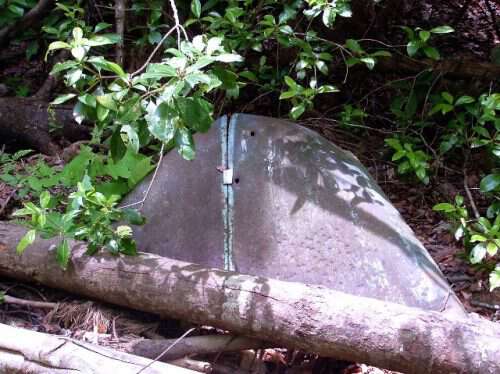 I've always thought if I could sit quietly by one of those trails and wait patiently-eventually I'd be able to see some of those folks who traveled them, I'd be able to hear their voices. Maybe it'd be some of my ancestors walking to check on a neighbor or work in the corn, maybe it'd be some settlers who lived before Pap's time, maybe it'd be my cousins, my brother, and me walking, arguing, playing, and keeping the paths wore.
There's a happy child at home In my memory I can see Standing out upon the hill neath the shadow of the tree If I only had my way It would give my heart a thrill Just to simply wander back to the Cabin on the hill Oh I want to Wander back To the Cabin on the Hill Neath the Shadow of the tree I would like to linger still Just to be with those I love Joy my heart would over fill And I want to wander back To the cabin on the hill
B.L. Shook
Tipper