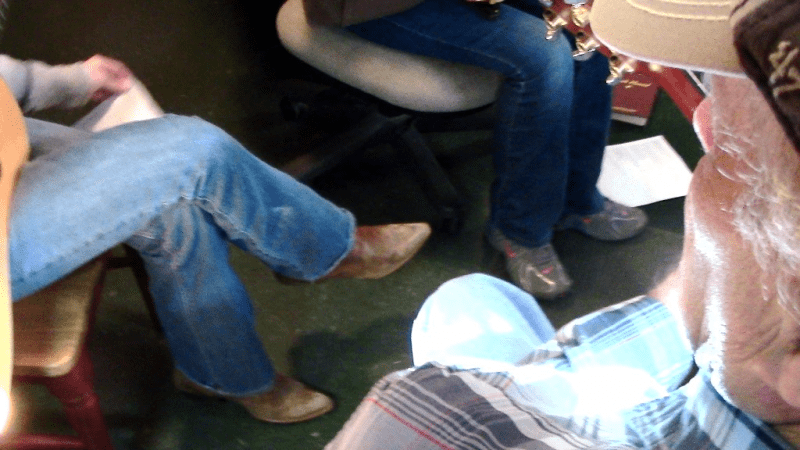 The whole Blind Pig Gang gets together almost every Sunday afternoon to do a little pickin' and grinnin'. Along with the music there's lots of talking, sometimes a little debating, and always a lot of laughter.
The conversation subject matter changes as fast as the songs do and if you ain't paying attention you can't keep up with either one. Last Sunday my mind was slipping away when I realized all the kids had taken on Paul in debate. Whatever Paul had been talking about caused him to use the phrase "I come in a one of …"
According to the younger folks-they had never heard the phrase, thought it was crazy, and they claimed that it made absolutely no sense. I immediately sided with Paul saying "I've heard that all my life…and YOU TWO girls have heard it all your life too cause I say it!"
Once Paul and me sided together-those youngsters just caved. All three of them knew they'd never win the argument against our united front. At least that's what I like to think happened. What actually happened was all three rolled their eyes at us and said "what-ever" pretty much in unison.
Even with the eye rolling…they'll not forget the phrase I come in a one of…and that's a good thing.
Tipper
Appalachia Through My Eyes – A series of photographs from my life in Southern Appalachia.