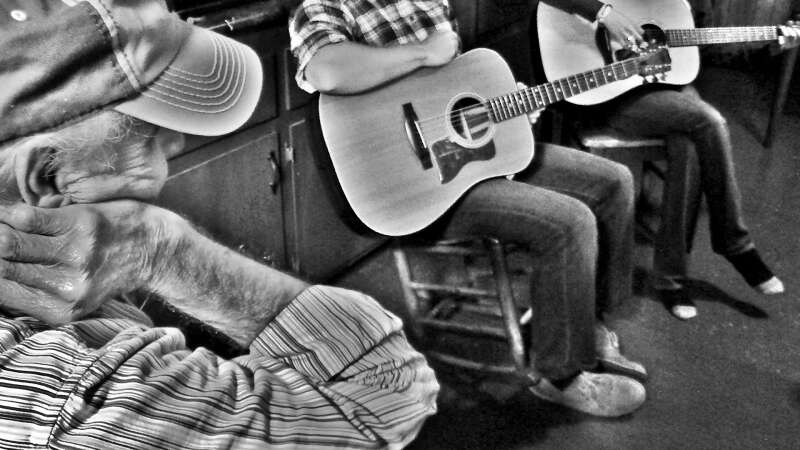 Since I first started the Blind Pig and The Acorn we've put so many videos on Youtube that sometimes I forget which songs we've filmed and uploaded. Receiving comment notifications from Youtube is a daily occurrence. Folks are still finding the videos we've put up over the years and thankfully they still seem to be enjoying them.
Every once in a while I'll get a comment on a song that I'd forgotten we put up. When that happens I always go watch the video. I guess as Pap used to say I see the video anew, almost like I've never seen it before even though I'm the person who put it on Youtube.
It's been almost a year since Ron left this comment on the Roy Acuff song Branded. A video we uploaded in 2010.
Love it!! I believe that is my first listen for that song by anyone. I've been listening to Acuff since a boy in the 1940's and can't remember that one. Beautiful harmonizing by dad and son. thanks, Ron.
After reading Ron's comment I jumped over and watched the video. Does it sound silly that I was totally blown away? I mean just wow. Pap and Paul's harmony will give you chills; Paul's lead has a longing that makes you want it to all be okay for the old boy; and the music ain't half bad either.
See what you think:
Our music hasn't ever been about trying to make a living nor even make much money from it. Oh don't get me wrong we'd sure sign up for the money if it was knocking on the door but that hasn't ever happened.
The music we made and make is about something more. What? I don't know. I've tried to study on it. Of course there's the pure enjoyment of making music, of being together as a family, but truthfully we enjoy many other activities and we could sit around and watch tv together as a family or do any other number of things that would be easier than picking a guitar. I don't know if our music comes from a need, if it's a creative outlet, or maybe it's just a habit that keeps getting passed on to the next generation.
The things that I love about this video:
the smirk of smile on Mark's face at the beginning-it makes me wish I remembered what that was about
Pap's signature guitar runs
harmony so sweet it might make your ears melt
Paul's flat-top picking that somehow makes the words seem even more lonesome and sad
the way Paul looks at Pap as though looking at him will make the harmony easier on them both
the way Paul sings In three years my sentence will be over the gates will swing open for me just after his guitar break
the way Mark nails his mandolin break and then looks like it was nothing
the way Pap really gives it his all on the last chorus and lets his tenor go even higher
Pap's last pick of the strings
Tipper