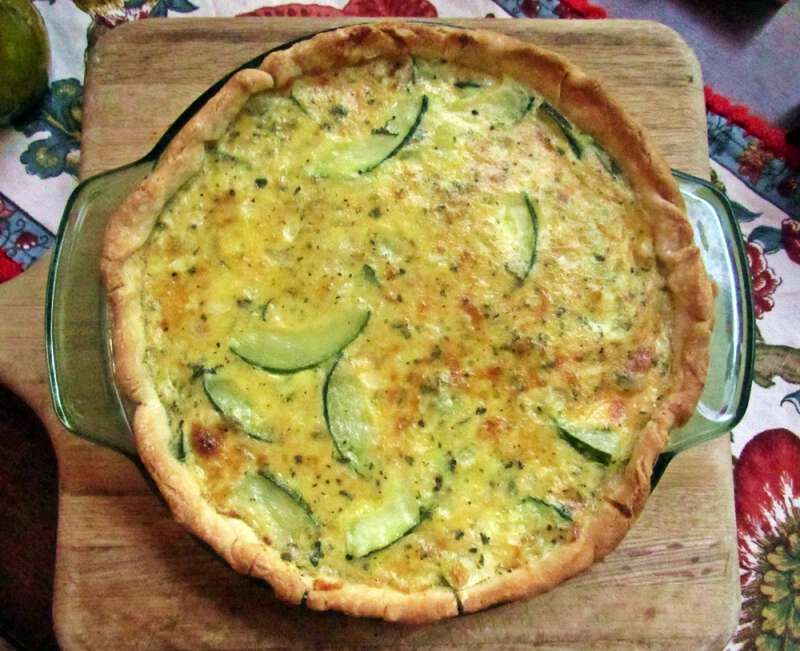 Our Sow True Seed zucchini plants have been producing like crazy! I've been hunting for ways to use them other than my tried and true roasted zucchini, cakes, and breads.
Blind Pig Reader, Gayle, recently gifted me with some dandy cookbooks. One of them is the Country Cookbook – Lone Star Country Dancers. While flipping through it I found a recipe for Zucchini Pie and decided to give it a try and boy am I glad I did!
Zucchini Pie by Mary McLaren
4 cup thinly sliced zucchini
1 cup chopped onion
¼ cup butter plus 1 tablespoon
2 teaspoon parsley flakes
½ teaspoon salt
¼ teaspoon garlic powder
½ teaspoon pepper
½ teaspoon basil
2 eggs
8 ounces shredded mozzarella cheese
Crescent rolls (I used a store bought pie shell instead)
2 teaspoon mustard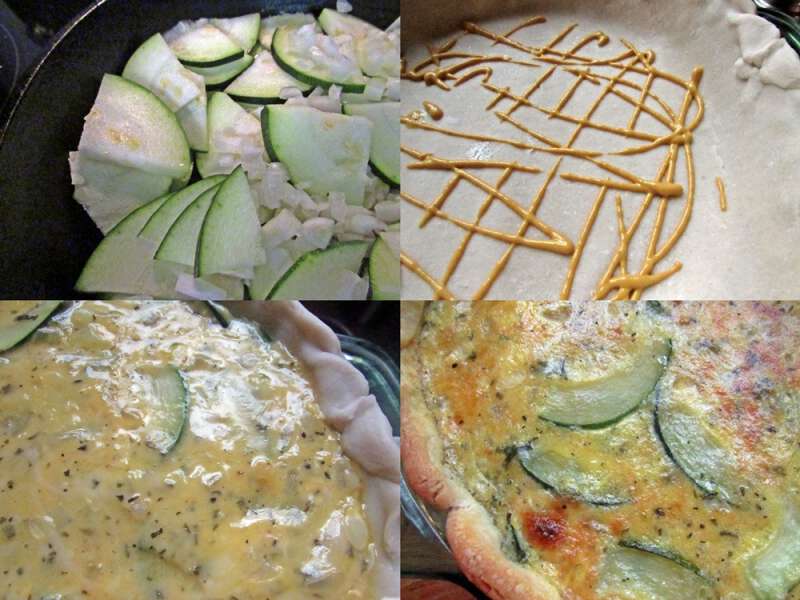 Press rolls into (or pie shell) an ungreased pie pan to form a crust. Spread mustard on bottom of crust and set aside. If you dislike mustard just leave it out.
Cook zucchini, onion, and butter for 10 minutes. Stir in parsley, salt, garlic powder, pepper, and basil.
Combine eggs and cheese and add to zucchini mixture. Stir well and pour into prepared crust. Bake at 375˚ for 20 minutes or until lightly browned. Let stand 10 minutes before serving.
This recipe was loved by the whole Blind Pig household…even the two picky girls liked it so it was a winner for us and I know it will become one of my favorite recipes to use the bounty of zucchini that summer brings.
Tipper